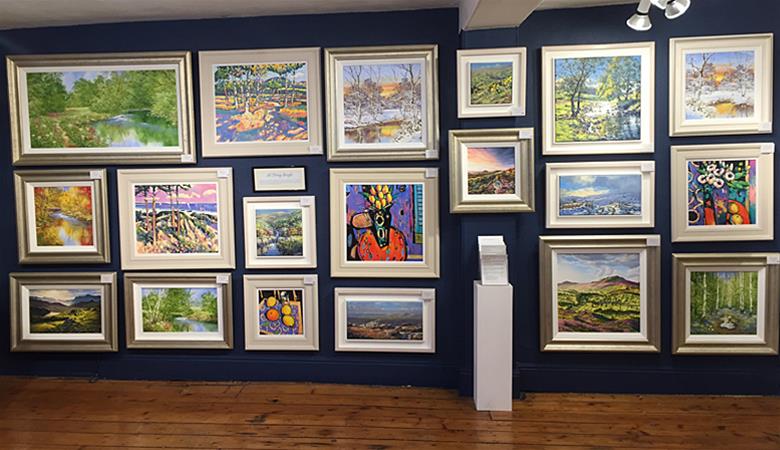 Yorkshire's largest independent art gallery for traditional and contemporary fine art
Monday - Sunday, 10:00-17:00.
Based in the heart of the city, York Fine Arts has been an established, family run art gallery for over 50 years. Over the decades, we have gained an international reputation for sourcing high quality traditional and contemporary fine art from some of the leading artists of today.
We believe art is intensely personal, so our collection is carefully curated to suit a wide range of styles and tastes. Showcasing work by both established and emerging artists, our collection ranges from original oil paintings and watercolours to bronze sculptures and signed limited edition prints. We place value on the traditional, so we ensure each piece we acquire demonstrates a commitment to the time-honoured heritage of fine art.
Alongside our collection, the gallery offers a revolving exhibition programme and several services, including restoration, framing and art sourcing. We are also proud members of the Own Art scheme, which spreads the cost of a purchase over 10 monthly, interest free payments.
At York Fine Arts, we remain welcoming and approachable. Our clients return to us year after year, confident in the high calibre of our artwork and the high standard of personalised service they are guaranteed to receive in our care.