Welcome to Indie York
York has a thriving independent scene with 65% of its businesses being independently run. Indie York supports and celebrates those local businesses in our online directory and printed map. There is a unique assortment of specialist shops, award winning restaurants, cosy cafes, characterful places to stay and bespoke services catering to all local resident and visitor interests and needs; many of which can only be found in York. If different, unique and special interests you then explore our map and directory to plan your next trip to York and enjoy shopping, staying, exploring, eating and drinking locally.

Places to Eat & Drink
If you're looking for an established foodie haven then York has it all; the city has a thriving restaurant and café scene with many of our restaurants gracing internationally renowned guides. Our Food & Drink category caters for all needs whether you are searching for fine dining or a cosy café for afternoon tea. You can find something to suit your visit in our directory and map.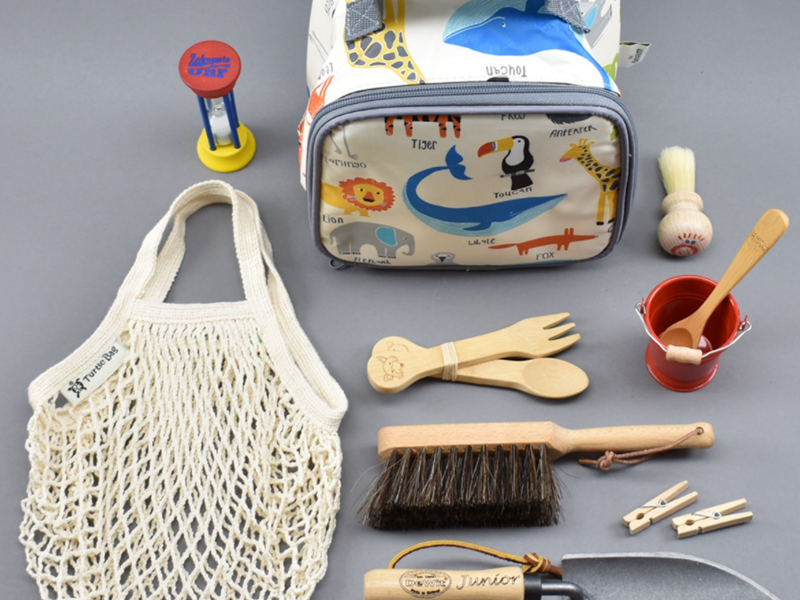 Places to Shop
York has a wealth of unique, varied and niche retail businesses. The Indie York directory and map guides you to all our independent retail members.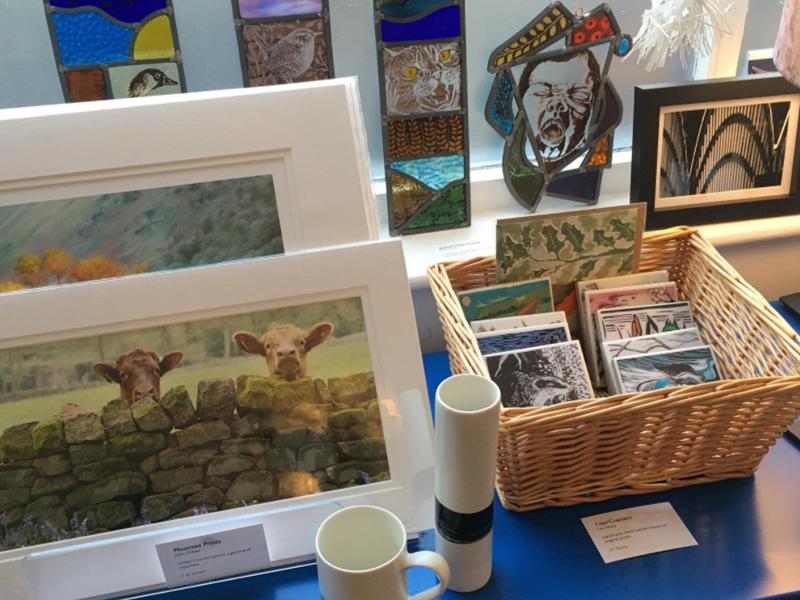 Places for Culture
There is much more to York than historical culture, there is also a lively independent gallery, bookshop and music scene offering live music, comedy, rare books, artwork, jewellery, gifts and much more. Our galleries often highlight work by local artists' and have a knowledgeable insight into artists' work that can make a real difference when choosing something special.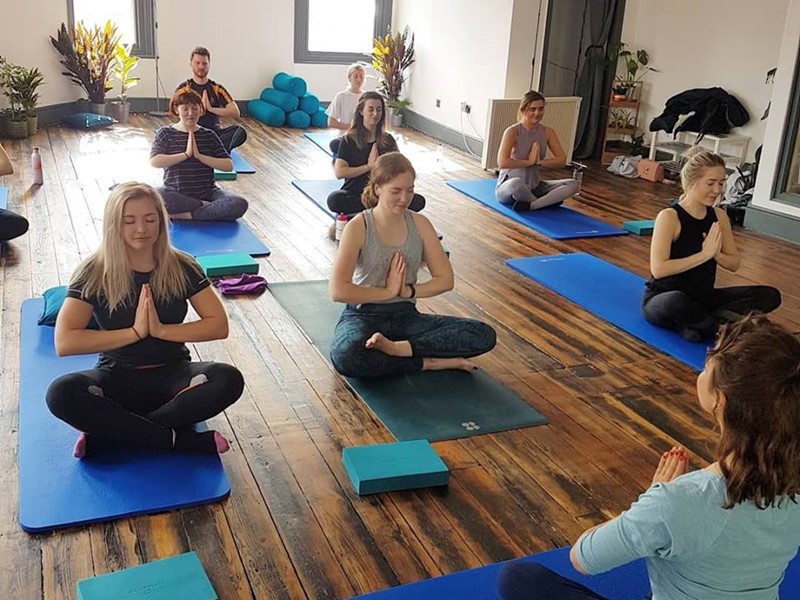 Places for Health & Wellbeing
Beauty, yoga, pilates, gyms, opticians, complementary therapies, personal training and a veterinary practice are all covered in this sector.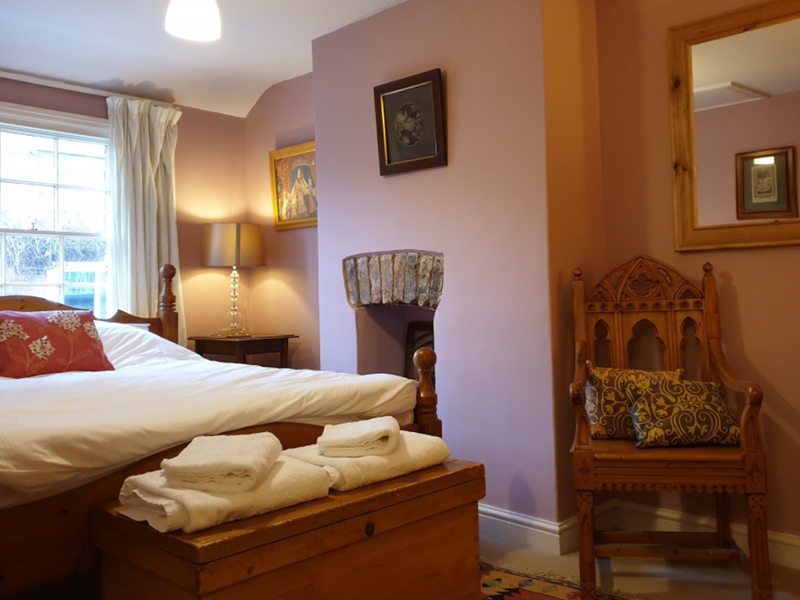 Places to Stay
Hotels and Bed & Breakfasts are represented in this category. York has some really special, unique and world-class accommodation providers who offer much more than a bland, generic proposition. The independent business owners know their city inside out and when staying with them they are happy to guide you to fellow independents.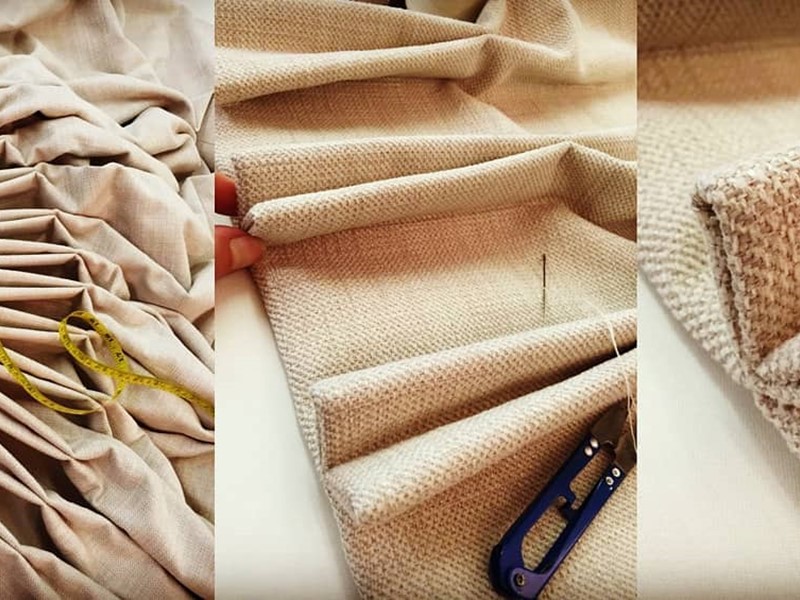 Services
This category highlights the independent service sector which is varied including: architects, pottery cafes, alterations services, IT Support, locksmiths, printers, design agencies and many more!  
New Fifth Edition of the Indie York Map is out now!
The new fifth edition of the Indie York map is out now! You can find the updated map at all member businesses as well as the Visit York Information Centre on Museum Street. If you would like copies of our map then please contact Sara on hello@indieyork.co.uk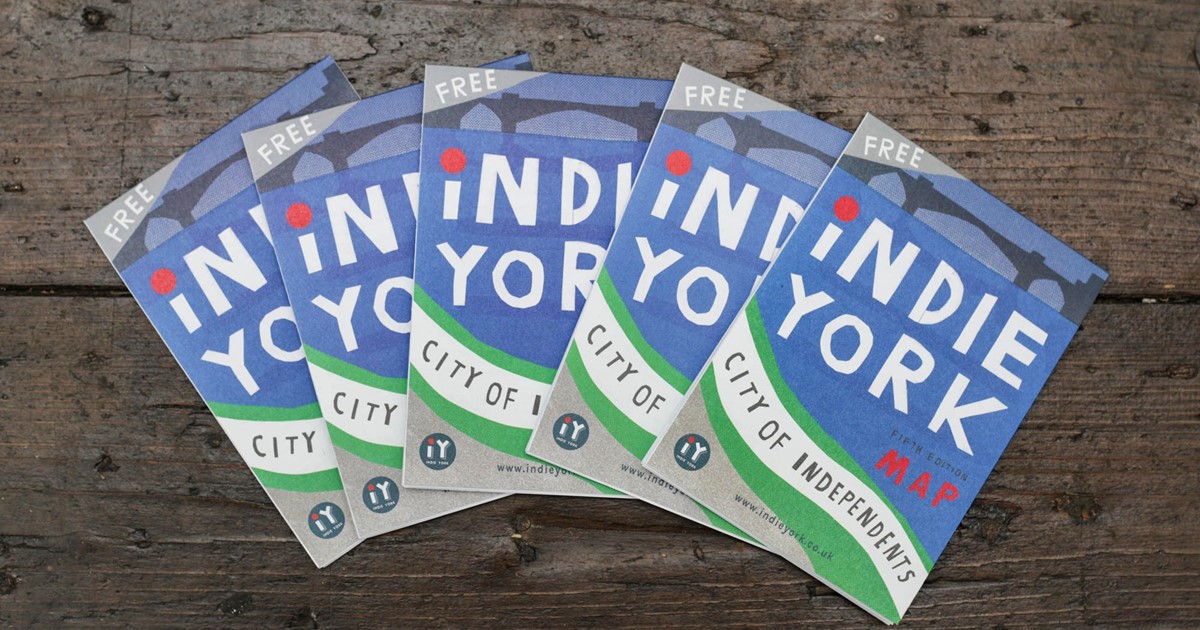 Indie York Food & Drink Member Status - Lockdown 3
You can now find a directory of current Indie York Food & Drink member status during Lockdown 3. This directory will tell you if a member is open, closed, offering delivery or click and collect etc. This list was last updated on the 11th January 2021. We recommend that you contact members for current information as their situation can change.  Alternatively please e-mail Sara at hello@indieyork.co.uk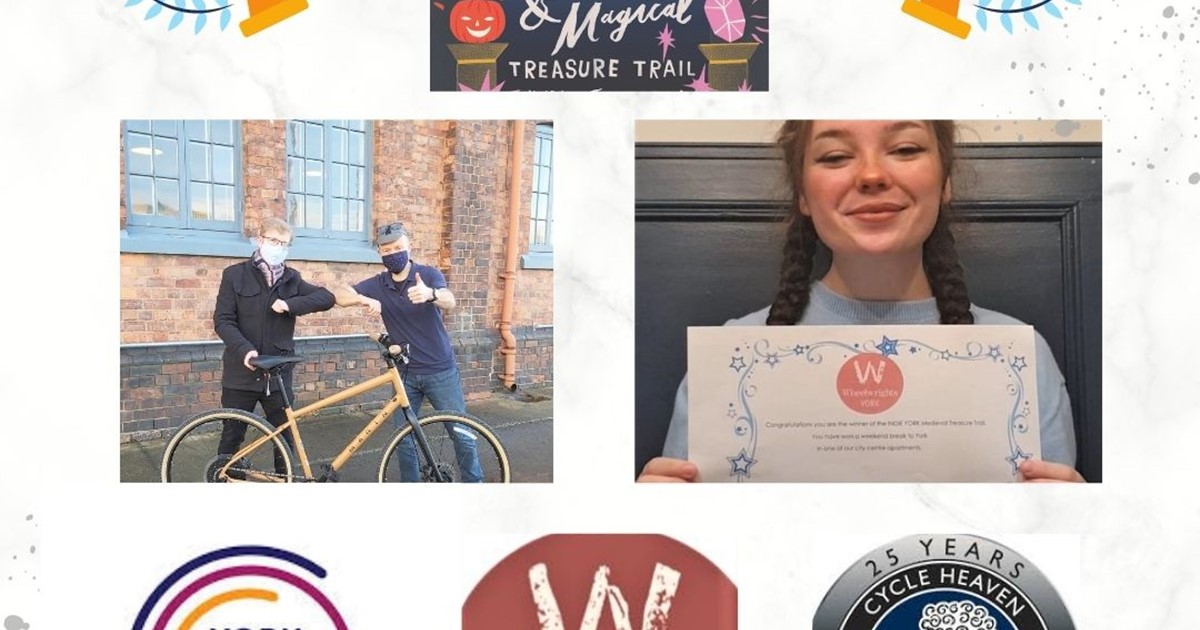 Medieval & Magical Treasure Trail Prize Winners
Read more to find out who won our star prizes for our October Half-Term event.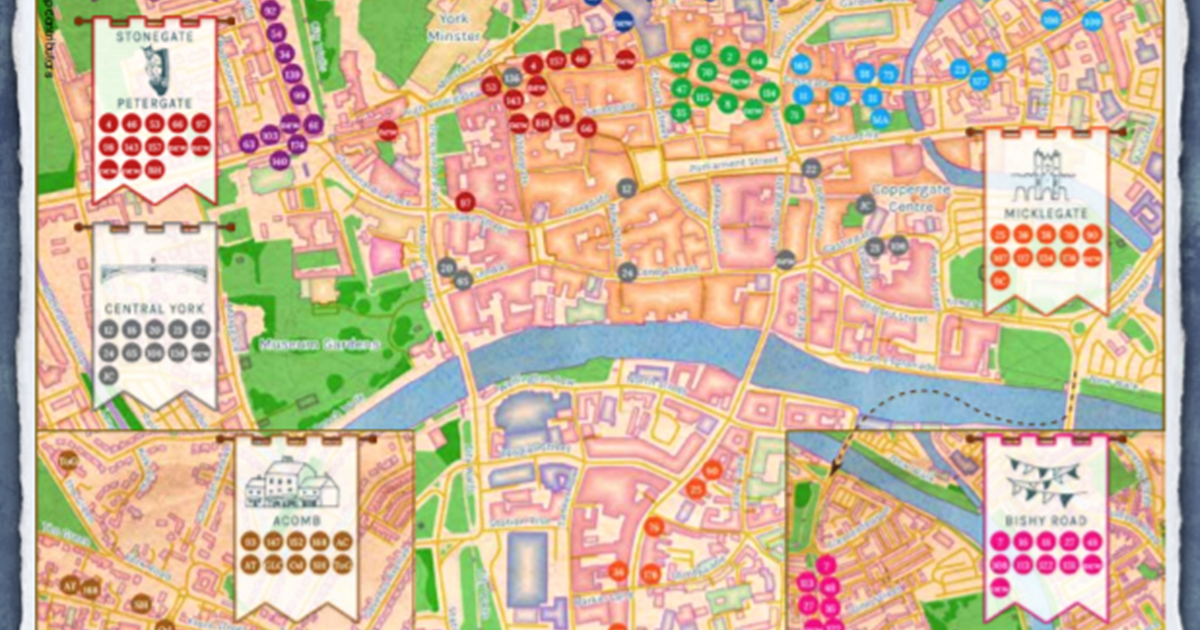 Indie York Medieval & Magical Treasure Trail & The Little York Ghost Hunt
Indie York's Medieval & Magical Treasure Trail & The Little York Ghost Hunt starts this Saturday 24th October and runs for half-term week ending on Sunday 1st November.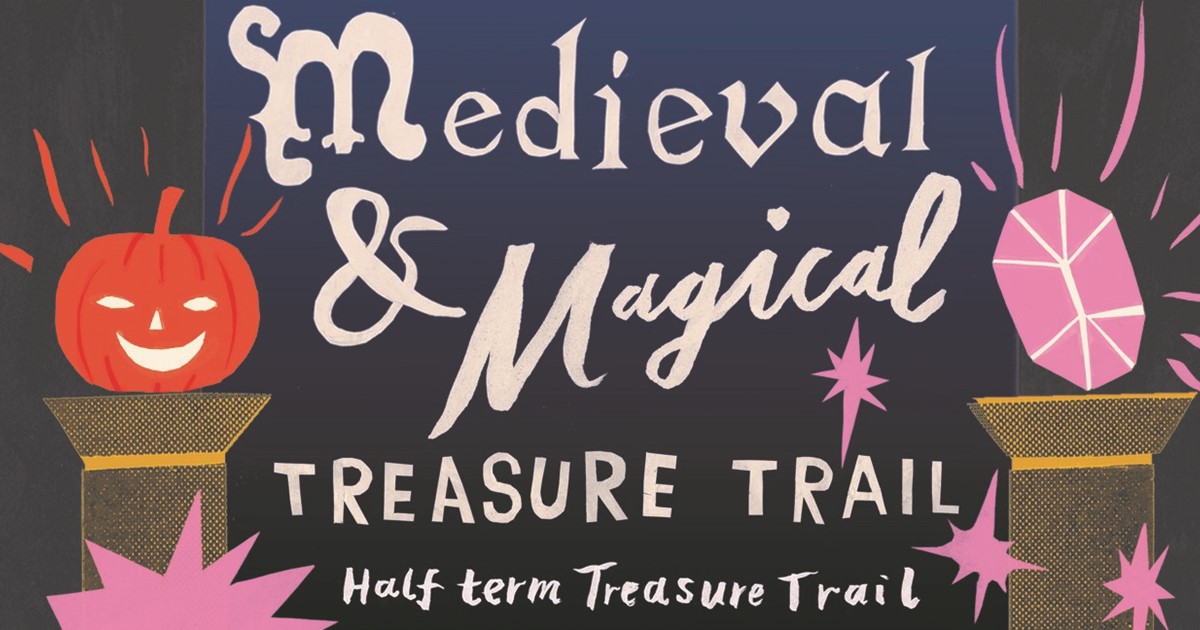 Indie York Magical & Medieval Treasure Trail Press Release
Join us this coming half-term for a free, fun trail around York discovering our city's independent businesses as well as York's medieval and magical highlights. It's free, it's fun and it celebrates York.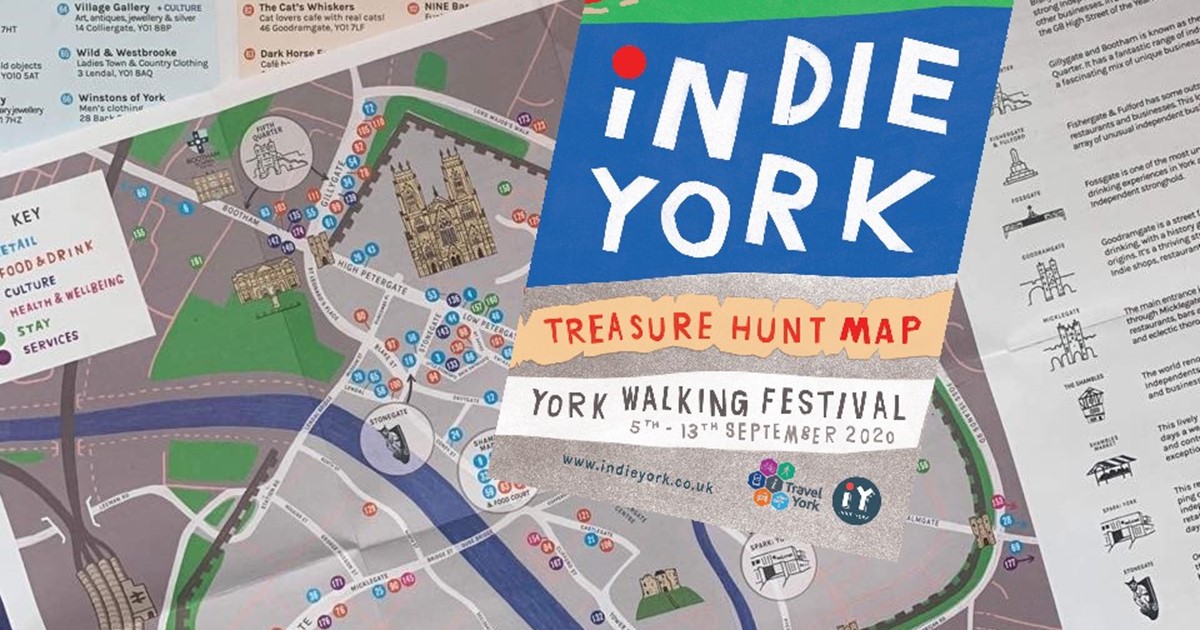 Indie York Treasure Hunt & iTravel York's Walking Festival
This is a jointly organised event that will encourage people to hunt out the clues in York's High Street Independent's windows and to encourage people to walk, cycle, to follow paths and tracks on our printed and online map around the City on foot. Download treasure map here!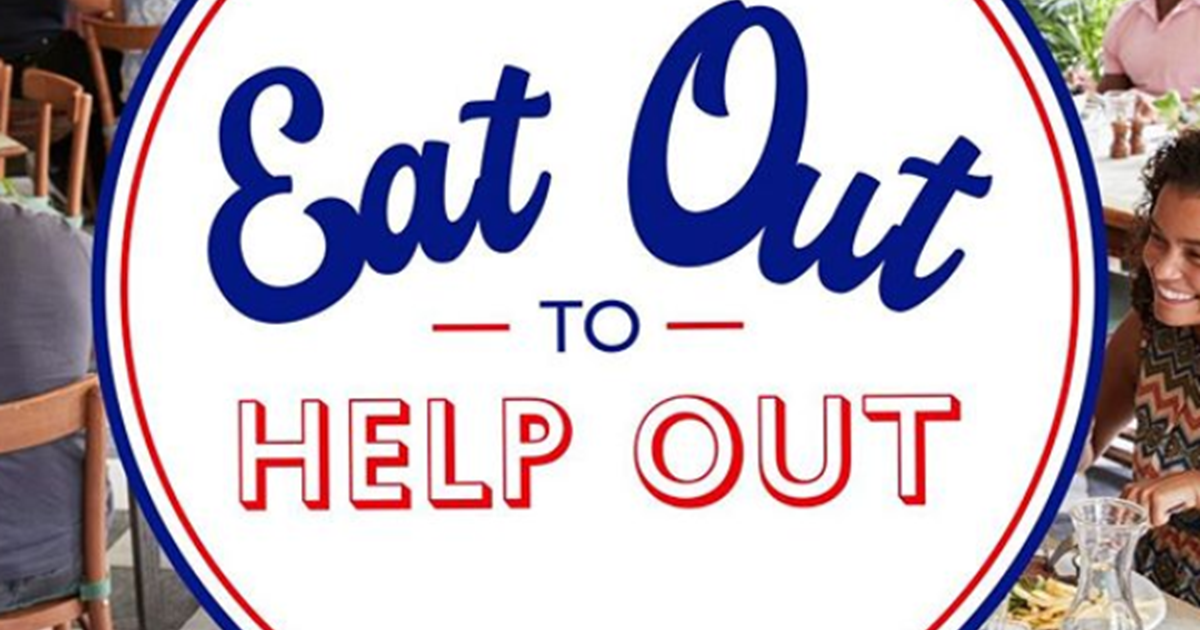 Restaurants and other food outlets have signed up to the Eat Out to Help Out scheme which will offer 50% off the bill (excluding alcohol), up to a maximum of £10 per person, throughout August. It's available from 3rd August 2020 - Monday to Wednesday only.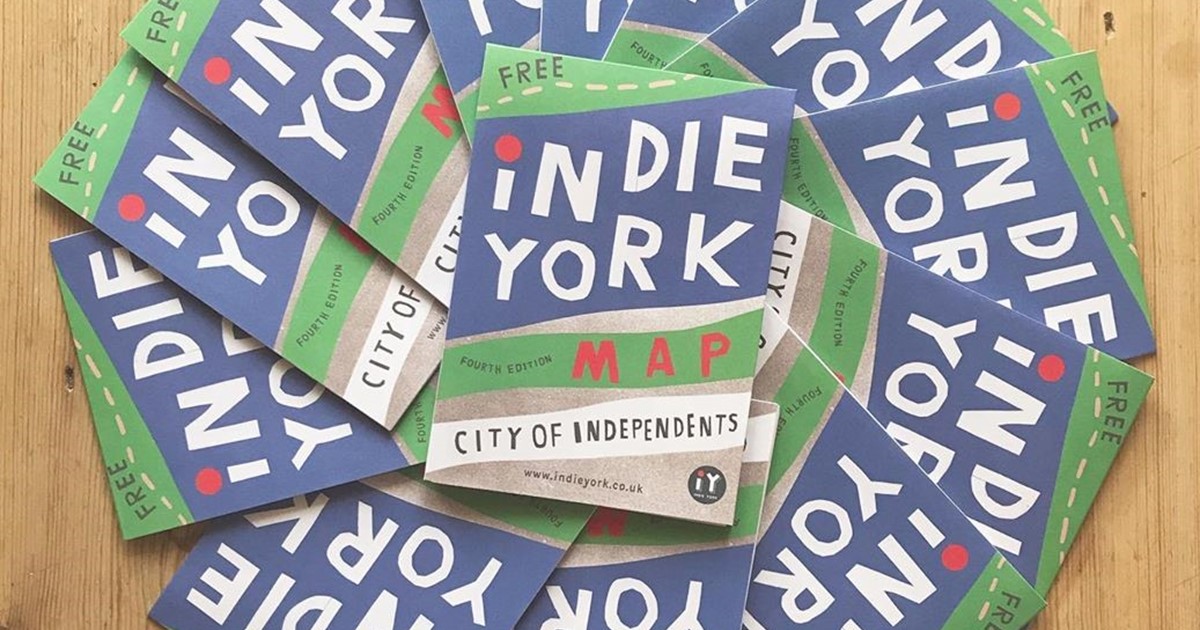 Summer Meeting and York Independent Business Association AGM 2020
Indie York will be holding their Summer Meet and AGM via Zoom at 6.30pm on Monday 22nd June, 2020.