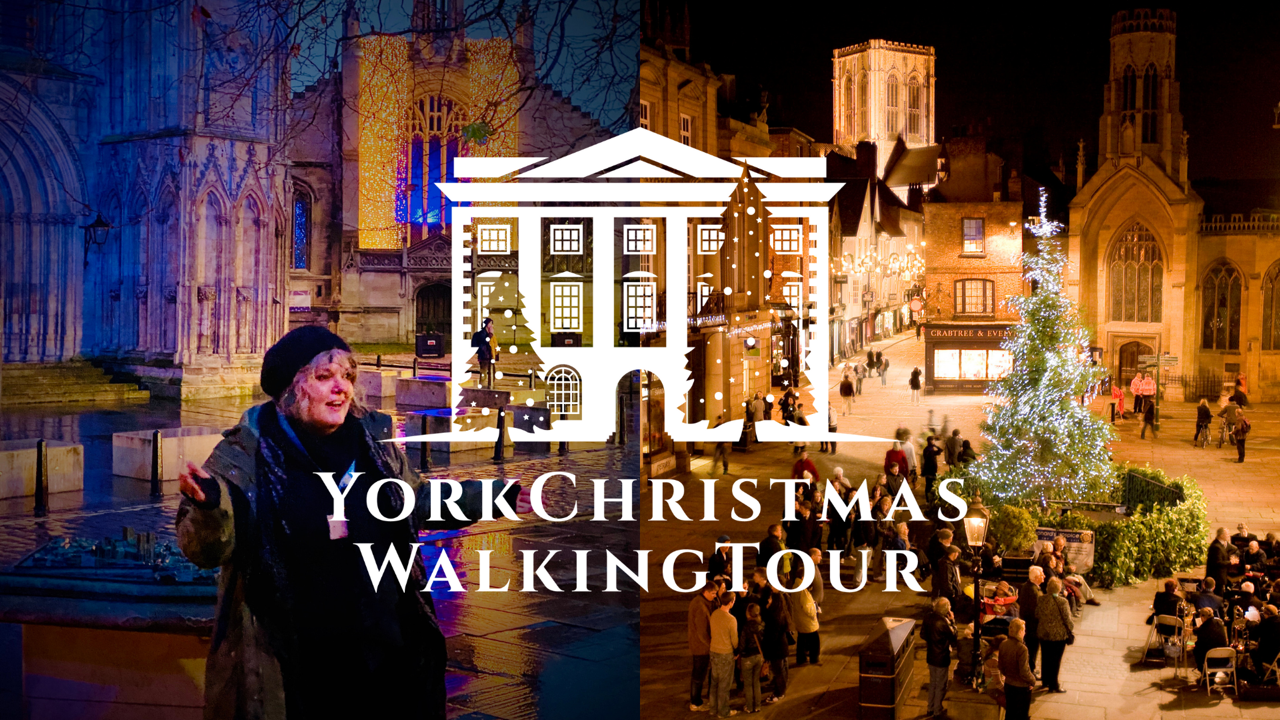 York Christmas Walking Tour
The History of Christmas and York
Tours run every day at 4pm from mid-November to Christmas Eve.
Join Blue Badge Tourist Guide Sarah Cowling in a fun and fascinating walking tour through the twinkling streets of York. According to one historian, Christmas was first celebrated in the city over 1500 years ago by King Arthur and his retinue, making this the 'first ever Christmas festival held in Britain' .
If this is true, then York is without doubt THE original Christmas City. If not, then York has still witnessed over 2 millennia of mid-winter festivities in the guises of Solstice, Saturnalia, Yule and of course Christmas. All have left their mark on out celebrations today and on our 90 minute walk we can uncover the clues as we wander the the medieval heart of the city, still echoing to the voices of Christmas past.
Join me for public tours, all through the Christmas Season, or why not book a private tour as an extra special Christmas treat for work colleagues, friends and family.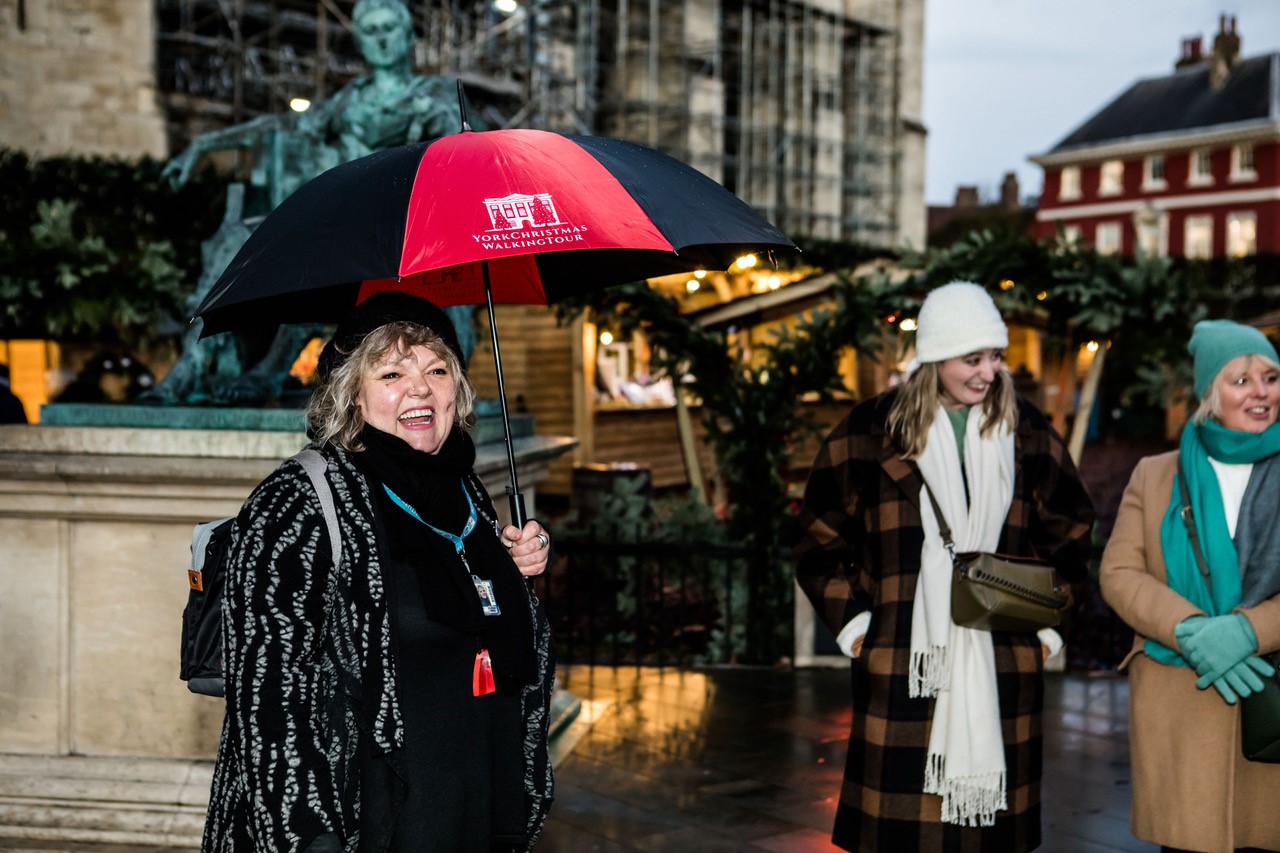 "I love York and I love Christmas! Join me on a festive wander through the Christmas City."