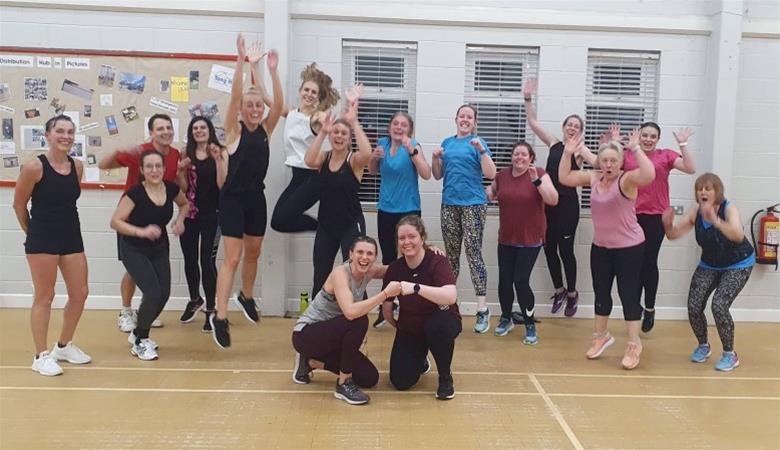 Tang Hall Combat Warriors
Martial-arts inspired exercise to music and yoga-based classes with Pilates/tai chi.
Wednesday 6-7pm (BODYCOMBAT) Saturday 8.30-9.30am (BODYCOMBAT) Sunday 9.35-10.35 (BODYBALANCE)
Do you want to get fit and have fun doing it, but don't want to join a gym? Join us for BODYCOMBAT to unleash your inner warrior and improve your fitness. This is a high-energy martial arts-inspired workout that is non-contact. Kick and punch your way to fitness and burn up to 600 calories.
If you want to build strength, feel calm, and improve your flexibility, then BODYBALANCE is for you! In this yoga-based class, you'll also experience Pilates and Tai Chi moves.
What do our participants say? "My first ever Body Combat this morning and I'm hooked. It was such good fun. Left the session absolutely buzzing and full of energy… I loved it. Everyone was so friendly, and I had an absolute ball. Still smiling now. Will definitely be back next week."
The first class is free - so you have nothing to lose! Beginners welcome. Get in shape, release stress, and feel good. We run two BODYCOMBAT classes (Wednesdays at 6pm and Saturdays at 8.30am) and one BODYBALANCE class (Saturdays at 9.35am) at Tang Hall Community Centre, Fifth Avenue, York. £6 per class (PAYG), with discounts available (e.g. buy 10 passes and get 1 free).
Are you just starting out on your fitness journey? It is possible to adapt BODYCOMBAT or BODYBALANCE exercises to your needs. Our Les Mills qualified instructors will help you work at your own level.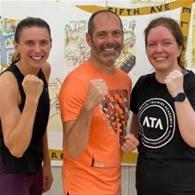 "The thing I am most proud of is that our participants really appreciate the personal feel of our classes and being part of a community. We know everybody's names, we know stuff about their lives, it's more than just fitness classes. We love welcoming new people to our classes and then watching them grow in confidence, become regulars and bring their friends. BODYCOMBAT changed my life when I first tried it in 2016, so being able to share my love of it with others is the most incredible feeling."