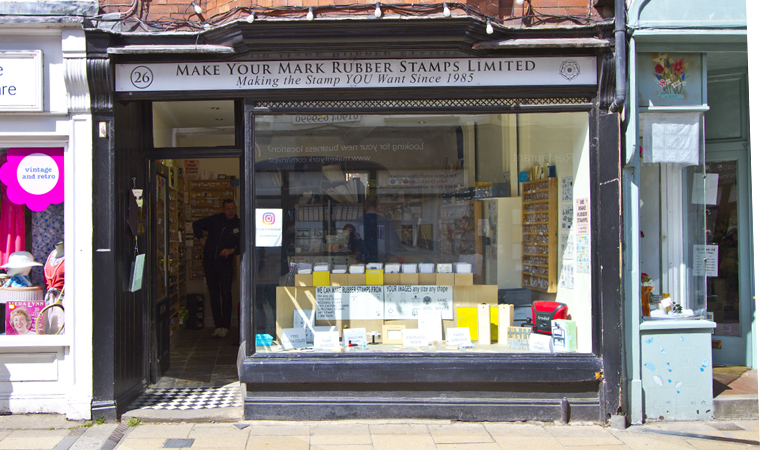 Making custom, bespoke rubber stamps since 1985.
Mon - Fri: 9.30 - 16.00 Sat: 10:00 - 16.00
While the rest of the world goes digital crazy, there's one store that likes to keep things old school. We're talking about a good, solid stamp made from natural rubber. Teachers will always need them; crafting hobbyists and creative youngsters are addicted to them and they're indispensable for businesses who require a quick way to mark their logo and address. Amazingly, every single design is logged in-store so that when you return with a few amendments (contact details are an example), it can be easily retrieved but equally, you can get inspiration from seeing the different stamp designs and let your imagination run wild.
They love a good challenge in creating an outstanding stamp - as long as you have a good image, they can work with it, and the quickest stamps take just 15 minutes. If you look after yours, it could last you decades - they've heard from people who've had their stamps since the late 1990s.
Stamps are a speciality but they've also worked on laser-cutting drumsticks in the past and will happily take on small laser cut jobs like signs, badges and woodcuts that are UV safe and so won't fade in the sun.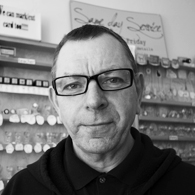 "I joined in 2006, learnt on the job and I love it when customers drop off great pieces of artwork, it's a joy making them into stamps for them."