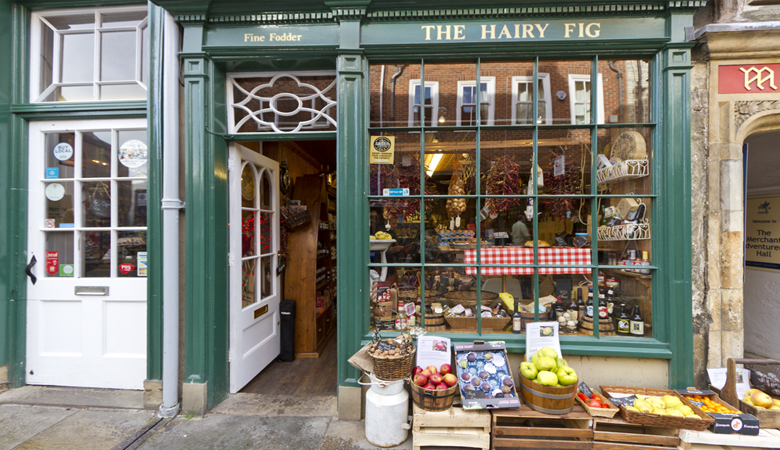 The Hairy Fig is a speciality food shop selling fine fodder, locally sourced quality foods as well as the very best Spanish, Italian, French, Mexican foods.
The delicatessen at the front is beautifully set out with stock from floor to ceiling with quality produce from York, Yorkshire and Europe. They include a wide range of quality and aged balsamics, olive and other speciality oils, over 40 quality loose teas, fresh coffee beans, blended alcohols, liquorice from around Europe and an impressive range of chocolates and biscuits.
In the deli in the adjacent building, freshly baked breads, pies, pasties, quiches and sausage rolls are sold along with antipasti, cooked meats, pate, chutneys and jams, speciality ingredients and fine cheeses from across Europe and beyond.
What should not be overlooked is the wonderful cosy café at the rear of the shop which serves fresh food daily using ingredients from the deli and the shop.
"Welcome to the Hairy Fig, a place for diverse, unusual but always great food and produce in a unique environment, but we hope with something for everyone."