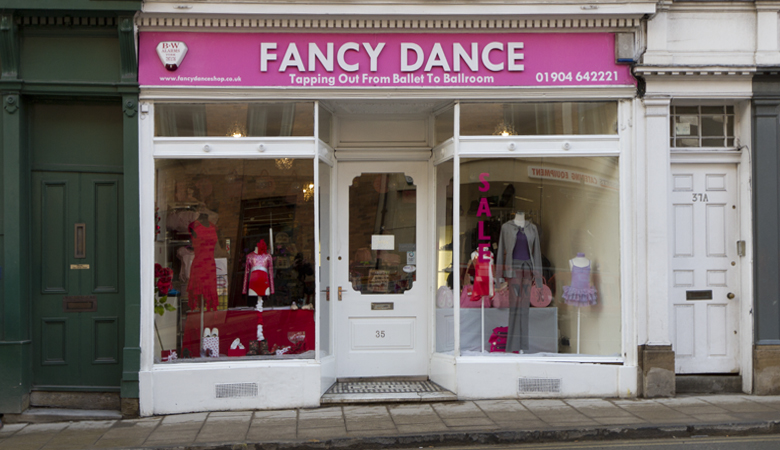 Dancewear specialist
Mon – Fri: 10.00 – 17.30 Sat: 09.30 – 17.00 Sun: 11.00 – 16.00
The Fancy Dance Shop is York's premier Dance Wear store. Established for over fifteen years, Jayne and her team provide discerning dancers of all genres with an enjoyable and knowledgeable shopping experience.
Located conveniently at the bottom of Micklegate, The Fancy Dance Shop provides customers of all ages with everything needed to practice the art of dance and gymnastics:- Leotards, Jazz Pants, Catsuits, Character Skirts, Tutus, Tights, Hair accessories and more.
In addition, the Fancy Dance Shop stocks a large range of dance shoes including Ballet, Ballroom, Latin, Tap, Character, Jazz and warm-up boots. For ballet customers, the Fancy Dance Shop provides an expert personal Pointe shoe fitting service from highly experienced fitters.
The Fancy Dance Shop also stocks regulation class and exam uniform and has a fantastic relationship with dance schools across North Yorkshire. Brands in stock include Bloch, Ballet Rosa, Rich Valley, Freed, Merlet, Grishko, Katz, Pineapple, Tendu, Capes Zone, R-Class, Superdance and So Danca.
Pop in soon – Jayne and her team look forward to seeing you.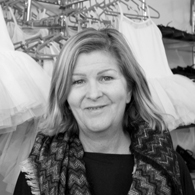 "Being in tune with what you're selling and the customers' needs is what makes our business tick"