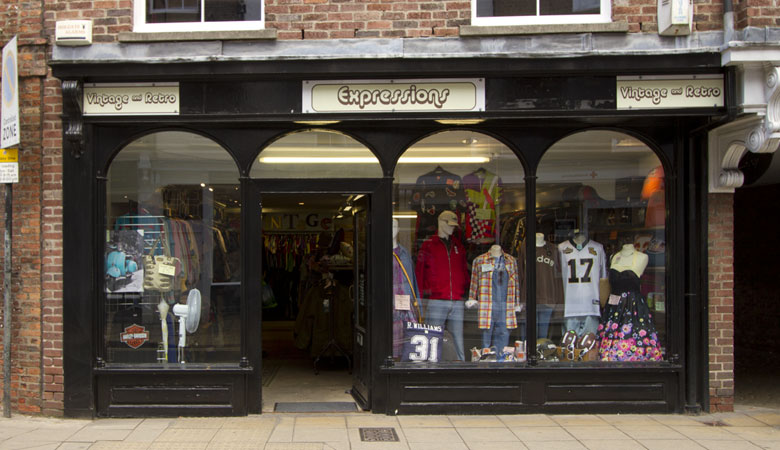 Expressions (Vintage clothing)
Long established family-run vintage and retro clothing store.
Tues - Sun: 10.00 - 17.00
Relied on by many for American sportswear pieces, Expressions has a fantastic range of styles and sizes in stock. Hundreds of ice hockey, American football, baseball and basketball jerseys are directly imported from the States every month to keep the regulars stocked up with shirts from their favourite players. Ask them about their request service - it means that you get first dibs if you want to request a certain jersey from a particular era.
Within the range of repro, they have dresses covering the 40s to today, and they even sell cushions sewn by Chris' mum, made from American football jerseys. Once a player's shirt is made into a cushion, it's pretty much a one-off because it won't be done again. Stocking sizes from kids' juniors to 4 XL, it's always worth asking what they keep in stock at the back as they're keen to accommodate for all sizes of shopper.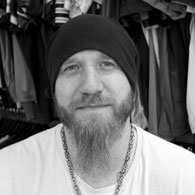 "My parents ran a market stall in 2004 and it outgrew itself so we moved into a shop. I've grown up with it and so have lots of experience in sorting and grading clothes, which means what we sell is as close to perfect as can be."