Family-owned department store for Hardware, Homeware, Furniture, Appliances & much more
Mon - Fri: 09.00 - 18.00
Sat: 08.45 – 18.00
Sun & Bank Holidays: 11.00 - 16.30
Barnitts has been trading for over 120 years, first opening in 1896. Gradually over the years they have steadily expanded into neighbouring buildings and are now one of the largest independent department stores dedicated to the home and garden in York.
Barnitts is family run store, now in its third generation. They also have a history of long standing staff members with some employees working there for 50 years and more.
Their customers often describe them as 'Aladdin's Cave' due to their vast selection of hardware, lighting, kitchen & housewares, garden products, tools, gardening, fabrics & wall coverings, bathroom accessories and comprehensive furniture department.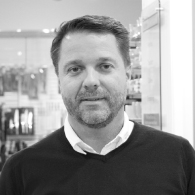 "We sell a large variety of products with friendly and knowledgeable staff"