Indie York Treasure Hunt & iTravel York's Walking Festival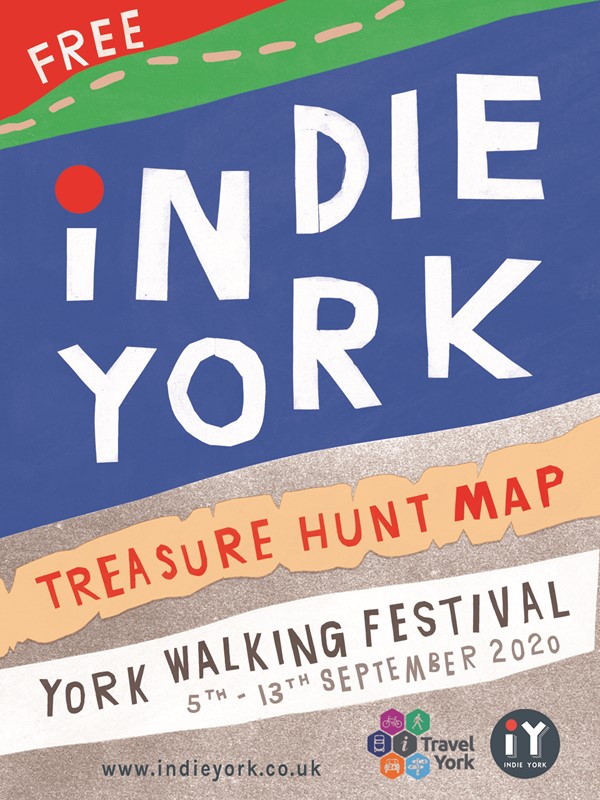 During the York Walking Festival (5th-13th September 2020) why not stroll in and around the city centre looking for clues in York's High Street Independents' windows?  Download our free map below.  
Eagle-eyed participants will see single word clues in each of the windows of the 69 participating businesses.  Guess what the theme linking them is and you could win a £50 York Gift Card.  For example, if you see the words 'goal', 'kick', 'pitch' 'whistle' 'penalty' 'corner' 'off side' then the theme is 'football'.  There are 7 cluster of businesses, which means you can guess 7 themes.  But you only need to guess one correctly to enter the prize draw. 
See www.itravelyork.info for how to enter the prize draw and other information about the York Walking Festival. 
This is a jointly organised event (between Indie York and the iTravel Team) to encourage people to walk more in the city and to discover York's High Street Independents.
A great event for families  and visitors of all ages to discover York's many Independent businesses and rediscover our beautiful City. Printed maps available from all businesses taking part in the treasure hunt and available to download here!