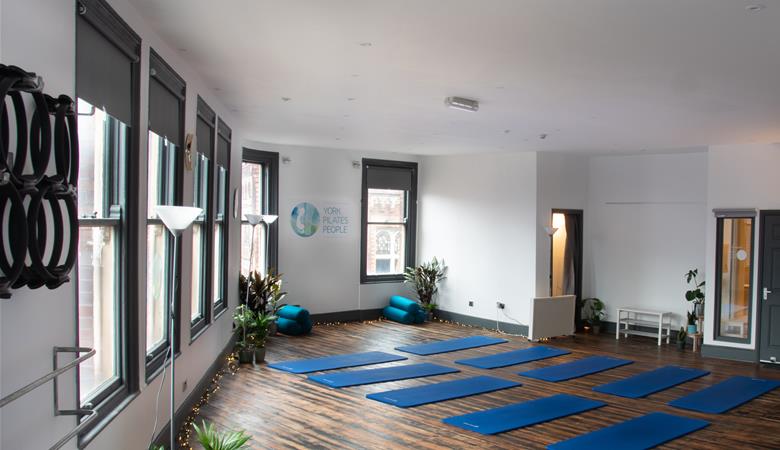 York Pilates People is a friendly and spacious studio in York's city centre, offering flexible membership for every body.
Please see our website for an up to date timetable
At York Pilates People, we aim to help you to move more, and move better. This means that we have:
- Classes for all levels
Many of our classes are aimed at beginners, and they're also suitable for those with back pain. Some choose to stay at this level to maintain their well being, whereas others decide to progress to our intermediate classes. We also have mixed level classes, where the challenges are tailored to whoever attends on the day. If you're not sure which level will suit you, or you'd like some more personal advice and tuition, you can come along for a 1:1 session.
- Friendly, enjoyable classes
There's a real sense of community at YPP - we love to get to know our clients, and we're always happy to answer your questions during class. Whilst we take our teaching very seriously, we don't expect you to do things perfectly every time - it's ok to laugh, and we are all works in progress!
- Small class sizes and tailored advice
There are a maximum of 10 people in each class, so that we can give you the attention that you deserve. If you have an injury or health condition which means that you need the exercises to be adapted, we are happy to accommodate you.
- A focus on functional movement
Our approach to Pilates is designed to support whatever else you need or want to do. We can help you to balance out the effects of a sport or hobby that you love, or to stay out of pain despite the other demands of your life. We focus on stability, balance and strength, as well as flexibility, to help you to stay well aligned both in and out of the studio.
- Flexible membership
Our membership options are a monthly subscription, but you don't have to attend the same class every week. This means that if you're a shift worker, you can still get to a Pilates class. When you go on holiday, or if you're unwell, you can do two classes the following week to catch up - there are over 20 classes to choose from. You can also cancel whenever you need to - we understand that sometimes life just gets in the way.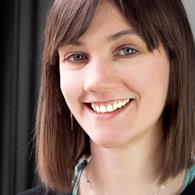 "I trained and began teaching Pilates in Edinburgh, but it was when I moved to York that I decided to take the plunge and open my own studio. I just love having this space, with everything at my fingertips to create varied and challenging classes. YPP has also been an amazing opportunity to build a community of people who have made movement part of their life - teachers and clients alike."