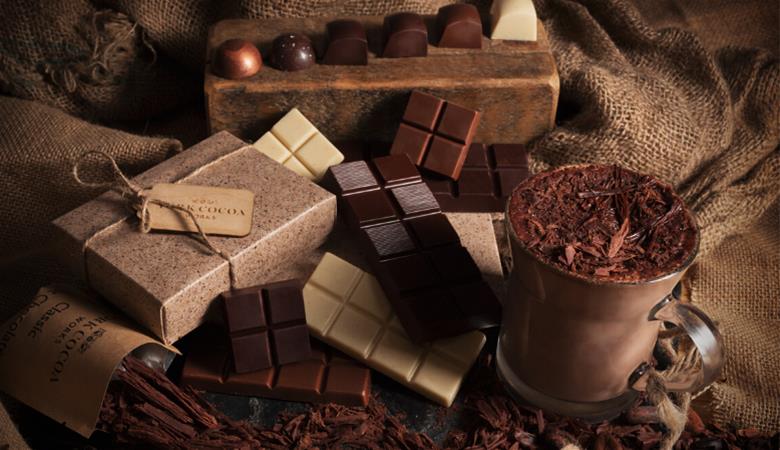 Visit our Manufactory for fine flavour chocolates, indulgences and learning experiences.
York Cocoa Works is a working, learning chocolate factory where you can see, eat and craft your very own chocolate using rare and flavourful cocoa beans sourced from farms and communities around the world. With the whole production process fully observable, we celebrate the origins of our ingredients and have a passion for reigniting the lost art of chocolate making in York.
Chocolate Manufactory
Within our chocolate manufactory is where we hand make all our single origin chocolate bars, truffles and hot chocolates. We spend lots of time innovating, experimenting and assessing the cocoa beans before turning them into our chocolate creations.
Through our windows you can see our chocolatiers bean sorting, roasting, winnowing, grinding and tempering our cocoa before turning them into the products you see sat in our chocolate shop.
Workshops
Through the chocolate shop lies the Cocoa Academy, where our chocolate makers can often be found baking and creating innovative recipes that we'd love to share with you!
We have chocolate workshops at a range of different levels:
· Drop-in and make chocolate lollipops and chocolate bars
· Join us for a tasting workshop and discover our cocoa origins
· Learn specific skills with our Masterclass Series such as tempering, ganache, fondants and caramels
· Invest in our full day or weekend courses to gain an in-depth knowledge on the chocolate making process
Our Cocoa Academy is also available for a range of private events and we can cater for groups of all ages and abilities.
Chocolate Shop
The shop and online store retail a variety of products including our famous hot chocolates, truffles and single origin bars. Seasonal touches are added to the range throughout the year to reflect changing ingredients, occasions and to also showcase our product innovations.
Visit us in store for exclusive products and to explore our origins!
Chocolate Cafe
Our Cocoa Works café is a sweet haven for all chocolate lovers! Our menu offers a choice of luxurious seasonal drinking chocolates and handmade cakes served daily between 9.00am – 5.30pm. Why not book onto on of our chocolate indulgences? Enjoy an array of chocolate cakes and treats in the surrounds of our chocolate manufactory. This experience starts with a chocolate tasting followed by a chocolate drink of your choice and a selection of our handmade chocolate cakes.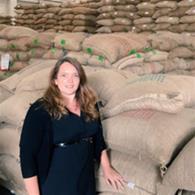 "My love of chocolate got out of control one day so I opened a chocolate shop & cafe, then a festival and now a chocolate factory! We are passionate about building on York's rich chocolate history and in this next chapter we are excited to support even more cocoa growers and share our skills and knowledge with the next generation of chocolate makers!"