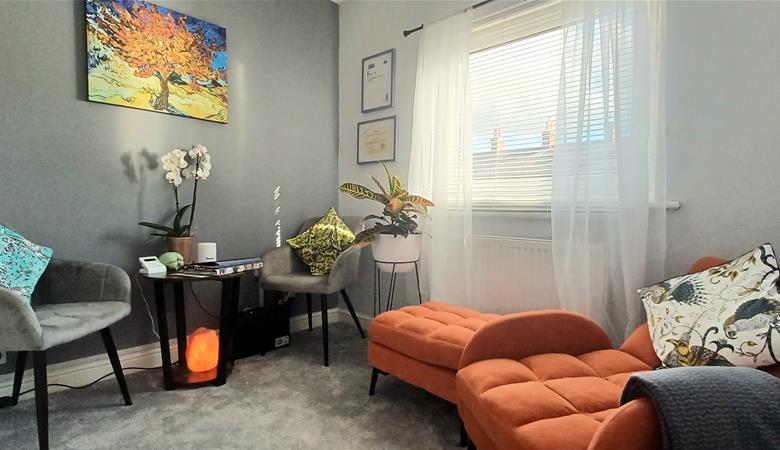 I'm Brenna, a clinical hypnotherapist and psychotherapist at Yore Therapy and online.
Mon: 9.30-7.30pm Tue: 9.30-7.30pm Wed: 9.30-7.30pm Thur: 9.30-7.30pm Fri: 9.30-7.30pm I'm very flexible so please do get in touch with a request for a time and date.
Hi my name is Brenna (DSFH, AFSH, NCH) and I run Yore Therapy from my little clinic within my home, roughly 15 minutes from the centre of York away from the hustle and bustle of the city centre. I've created a warm and relaxing environment in which you will feel instantly at ease in.
I've worked within education for the past twelve years where a passion for helping teenagers with mental health issues has grown and developed over time. Now also working with adults alike I'm extremely passionate in helping people of all ages. After completing my diploma within solution focused hypnotherapy at the prestigious CPHT, I have fully enjoyed and excelled at helping adults and teenagers of all ages to overcome many problems which impact daily life.
Hypnotherapy is a safe, powerful psychotherapeutic tool which can be used to break the negative cycle of depression and anxiety. It can help with addictions, anger, blood pressure, weight control, lack of confidence, insomnia, IBS, relationship/marital difficulties, migraines, nail biting, nightmares, obsessions, panic attacks, fears, phobias, stress and many more. Hypnotherapy uses the application of hypnotic techniques to bring about therapeutic change and is a very pleasant and relaxing experience.
​Being a very family orientated person and working from home has meant I have more time to spend with my beautiful son and partner, walking the dog into any amazing forest we come by. Nature is a very important part of my life and it can have a very important and positive impact on our mental health and the way in which we live our lives, which I use throughout my hypnosis.
I thoroughly enjoy empowering, helping, encouraging and supporting people from all walks of life, where everyone is welcome, to get them to where they want to be. I feel privileged and rewarded in seeing these positive changes within my clients.
""What you think, you become. What you feel, you attract. What you imagine, you create.""