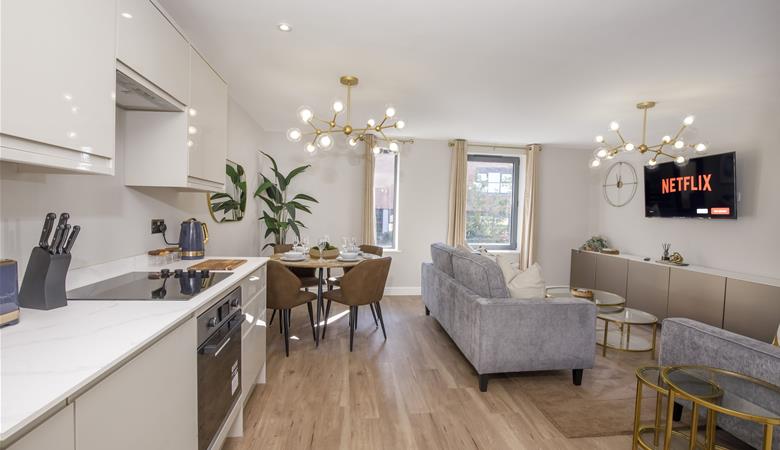 York holiday let company with a variety of unique houses and apartments
Monday - 9:00 -17:00 Tuesday - 9:00 -17:00 Wednesday 9:00 -17:00 Thursday 9:00 -17:00 Friday 9:00 -16:00 Saturday - Closed Sunday - Closed
At Yorcation, we're committed to revolutionising the vacation rental experience. We warmly embrace a wide range of properties, from individual homes to expansive new build developments and everything in between. We understand that not every property needs to showcase contemporary interior design, as our guests appreciate a diverse array of furnishings and styles to suit their unique preferences.
Guests, when you choose Yorcation for your stay in York, you're not just selecting a place to rest your head; you're embarking on a journey of discovery and immersion into the rich tapestry of this historic city. Our properties are strategically located, allowing you to truly soak in the local culture and attractions. Whether it's the enchanting medieval streets, the world-famous York Minster, or the bustling markets, you'll find yourself at the heart of it all. Plus, our dedicated team is always ready to provide local insights and recommendations, ensuring that your York experience is not just memorable, but truly unforgettable. So, come and experience York with Yorcation, where your stay is more than just a vacation—it's an adventure waiting to unfold.
Owners, are you new to the world of holiday let ownership? At Yorcation, we specialize in making the journey seamless and successful for newcomers like you. Our experienced team will guide you through every step of the process, from setting up your property to optimizing your listing for maximum bookings. We understand that starting can be overwhelming, so we offer comprehensive support in areas like property management, pricing strategies, and guest communication. With Yorcation, you can leverage our expertise and established reputation in the industry to ensure your holiday let venture not only thrives but flourishes. Join our community of satisfied property owners and let us help you embark on a rewarding and hassle-free journey into holiday let ownership.
"At Yorcation, our mission is clear: we're here to revolutionize industry standards. We welcome a wide range of properties, from individual homes to expansive new developments and everything in between. We understand that modern interior design isn't mandatory, as our guests value diverse furnishings and styles to match their unique preferences. With Yorcation, you'll find a dedicated partner committed to enhancing the vacation rental experience."