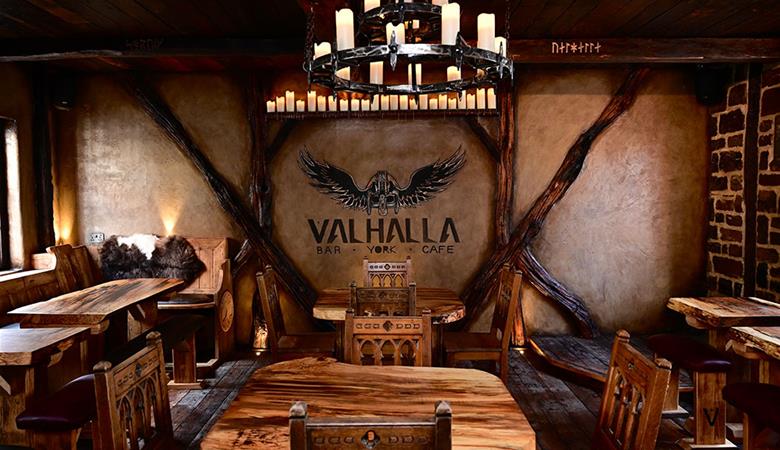 We're a friendly Rock Pub paying homage to our Viking heritage.
Mon - Thurs 11:30 - 23:30 Fri & Sat 11:30 - 01:00 Sun: 11:30- 23.30
At Valhalla York as you may have guessed we love all things Viking. But Valhalla York is far from a museum and we don't take ourselves overly seriously. We are a friendly Rock pub that pays homage to our great city's Viking history.
So if you love all things Viking then please come along, grab a great ale, a craft beer or quaff a glass of mead. If you don't love all things Viking then don't worry; you'll still be comfortable enough in our cosy Nordic Rock Pub. We believe we have one of the best and most welcoming atmospheres around and you'll find it hard to beat our well stocked bar. Whether its craft beer and ale, local food and produce, spirits, wine or just a great cup of coffee.
Until Valhalla.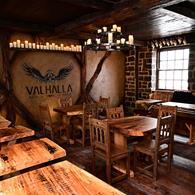 "Lo there do I see my father; Lo there do I see my mother and my sisters and my brothers; Lo there do I see the line of my people, back to the beginning. Lo, they do call to me, they bid me take my place among them, in the halls of Valhalla, where the brave may live forever."