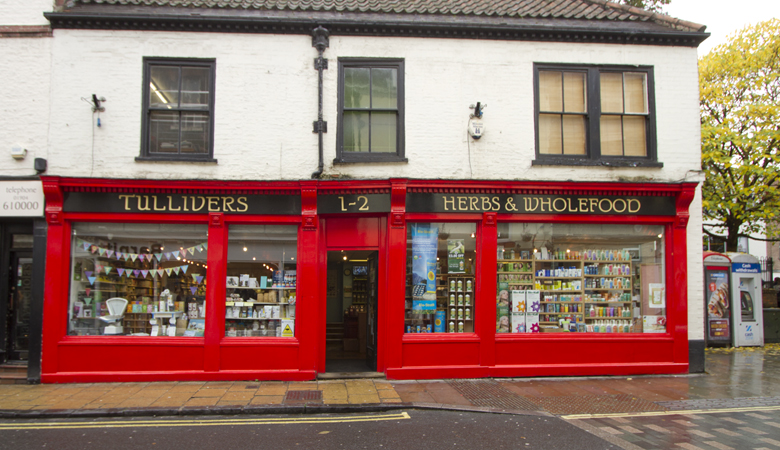 Health, herbs and wholefoods shop, Tullivers has been independently owned since 1983.
Mon - Fri: 9.30 - 17.00 Sat: 9.30 - 17.00
Tullivers has so many strong lines of health and wellbeing supplements, make-up, wholefoods, body care and household goods that you can always find something to suit your needs. In addition, they also host special events with experts from their suppliers, including A. Vogel/Bioforce, Terranova, Nature's Plus and organic and non-toxic make-up label Inika when you can pop in for advice direct from the brand reps.
All the staff, while not herbal advisors, are well trained by the suppliers and can therefore give advice and guidance on supplements and seasonal health. One of their most popular items throughout the year, Strath, is a herbal yeast product that provides a great pick-me-up for anyone from students to adults while a vitamin D spray is a good remedy for those months without much sun if you're feeling run down. Don't forget to pick up your herbs and spices from Tullivers - they stock over 200 types and are happy to weigh out as much or as little as you need. They can also order products they don't carry in store - if their suppliers have it, they can order it!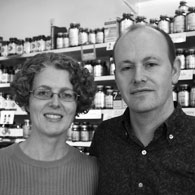 "Come and ask questions because it can be daunting looking at shelves and seeing all the different remedies and products but we'll do our best to guide you."