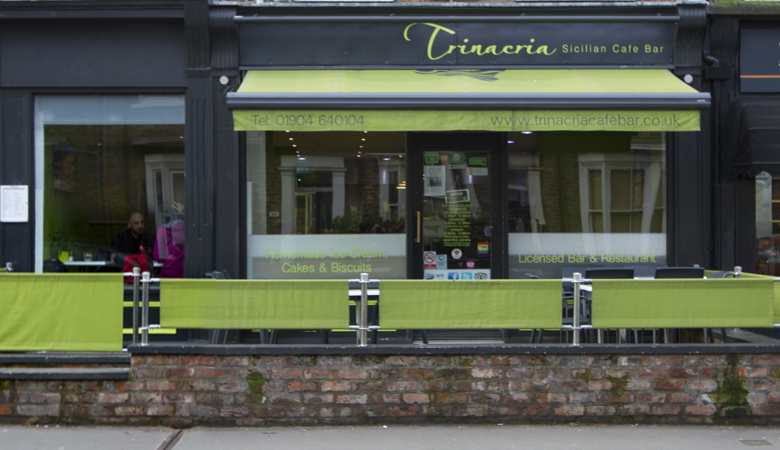 Trinacria Sicilian Cafe Bar
Sicilian style eating in a stylish Italian café, pasticceria and gelateria.
Tues - Thu: 08.30 - 17.30 Fri & Sat: 09.00 - 21.00 Sun: 09.00 - 16.00
They bought the lime green lampshades for the cafe and the everything else fitted around it. It's certainly worked for Beppe and Phoebe, though, who say that they wanted to open Trinacria to bring Siciilan food to the city. If you don't know what cannoli is, Trinacria is the place to try them for the first time.
They've a pastry chef on hand to make all the cakes and biscuits that fill the sweets counter, bread and he's not bad at the arancini either. In fact, everything, including the creamy gelato that come in an array of flavours is made in-house. One thing's for sure, you'd struggle to find better Italian hospitality than from Beppe and the team.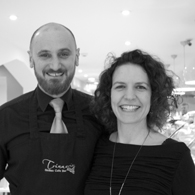 "We said we wanted to serve as much as we could: alcohol, ice cream, breakfast and dinner. At first our chef looked at us like we were mad but it really works."