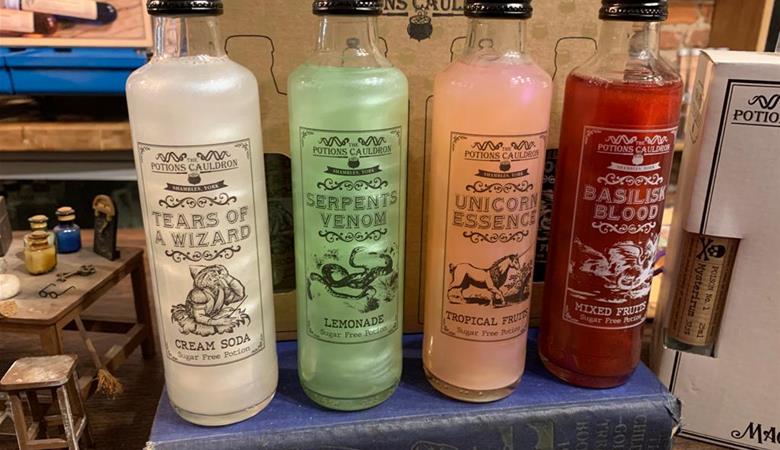 The most magical drinks emporium in the world!
MON 1000-1800 TUE 1000-1800 WED 1000-1800 THU 1000-1900 FRI 1000-1800 SAT 1000-1800 SUN 1100-1700
A magical drinks emporium for Wizards serving the ancient magical potions of French Witch Agnes de Molay; which were brought back to York in the 14th century by Phileas Fry. Come and try our magical drinkable potions, learn the spell and unlock the magic. We have potions for all ages.
You can also visit the secret wizard sanctuary at the back of The Potions Cauldron that was used to hide Wizards at a time when magic was outlawed in York. Once beyond the mystical wall you will find all means of magic including a 6,000 piece Lego Hogwarts and a bubbling cauldron. Enjoy a potion in our secret wizard room by booking our 'Potions Experience' today.
The Potions Cauldron gives you the chance to mix your own magical potion and be a trainee wizard with our Phileas Phials.
You can also look for magical friends who are still taking sanctuary at 9¾ Shambles, York - you never know who you will find.
Don't leave without taking a magical selfie to show all your friends and be a Wanted Wizard.
Buy magical gifts for friends and family including our famous magical potions, bath potions and much more!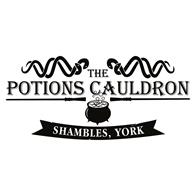 "We have created a magical experience for wizards of all ages!"