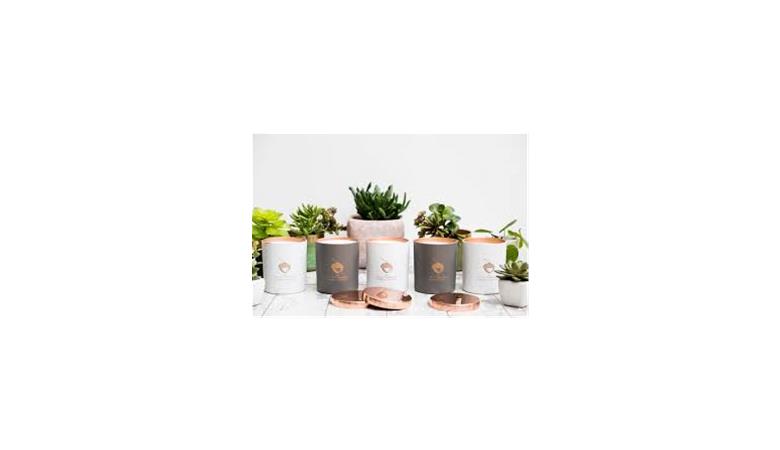 The Little Yorkshire Candle Company
Come and visit Yorks candle shop with a range of all natural luxury home fragrances. Made In Yorkshire
10.30am – 5pm on Mon, Wed, Thurs, Fri, Sat 10.30am – 4pm on Sunday Tuesday: Closed
I'm over the moon that The Little Yorkshire Candle Company is starting the new decade with its own store on Goodramgate in central York.
We opened in early December 2019 and enjoyed the festive season welcoming locals and out-of-town visitors alike to our enchanting nook.
I still have to pinch myself that I've found such a perfect home for TLYCC.
The building is part of Our Lady's Row, a section of houses dating back to 1316, and is one of the earliest houses still standing in York.
These 700 year-old buildings conceal Holy Trinity Church from view, and thankfully were saved from being torn down in 1827.
My shop was originally an artisan's workshop and storefront, so I feel honoured to be continuing the tradition of creating local, handmade, high-quality goods in York.
We're a warm, welcoming haven from the grey streets in winter so do pop in, say hello and treat yourself to something special to brighten up the dark January days.
Our collection of hand-poured, botanic candles and elegant diffusers are waiting to envelop your home in their exquisite scent.
You might find it hard to resist adding one of our gorgeous oak candle boards, a charming brass hare snuffer or a jar of luxury matches to your purchase.
We're evolving the space to include candle-making workshops upstairs, so you can soon learn a new skill in a 14th Century building steeped in history and craftsmanship.
Join our newsletter list and you'll be the first to know when those are up and running, as well as an extended range of gifts and accessories that we're adding to the store.
Come visit us at: 72 Goodramgate, York, YO1 7LF
Opening hours:
10.30am – 5pm on Mon, Wed, Thurs, Fri, Sat
10.30am – 4pm on Sunday
Tuesday: Closed
"I am thrilled that we now have our own bricks and mortar shop to show case our home fragrance range , every one has been so supportive and we will continue to be stocked in all your favourite shops throughout Yorkshire but we now have our own home on Goodramgate "