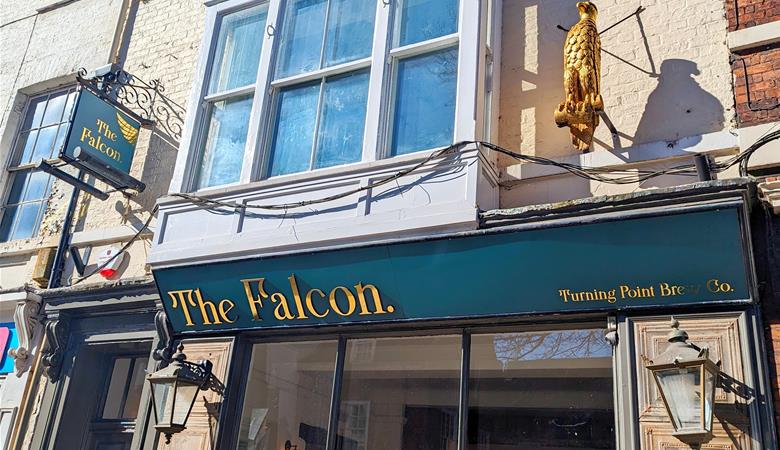 Craft beer bar owned by Turning Point Brew Co
Mon 4-10pm Tues/ Wed 4-11pm Thurs 3-11pm Fri/Sat 12-11:30pm Sun 12-10pm
The Falcon was renovated and reopened in November 2022 by Turning Point Brew Co.
Alongside our own beers, you'll find the best of small and independent breweries on our guest taps. We're always looking for something new!
It's not just beer though - we have an interstellar selection of wine, whisk(e)y, gin, and coffee.
We're a little too small for a full kitchen, but we serve delicious handmade pies from our local butcher, which go perfectly with a pint.
When the weather is nice, we have a small seating area out the front of the pub which makes for a great view of Micklegate Bar, and the city walls.
The pub is at 94 Micklegate, a site which has hosted a public house or hotel with "Falcon" in the name since 1715. We're proud to continue the story of this beautiful building, and the decor, although modern and bright, pays homage to the history of the building with original features throughout, most notably the golden falcon above the front entrance.
The pub consists of the front bar room, which is cosy and social space to meet up with friends or like minded beer enthusiasts. The rear room is more spacious and more suited to groups, and can be hired out for events.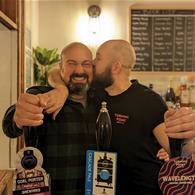 ""It's absolutely wonderful to have the Falcon back open, and serving our beers! My favourite spot for a pint of Disco King.""