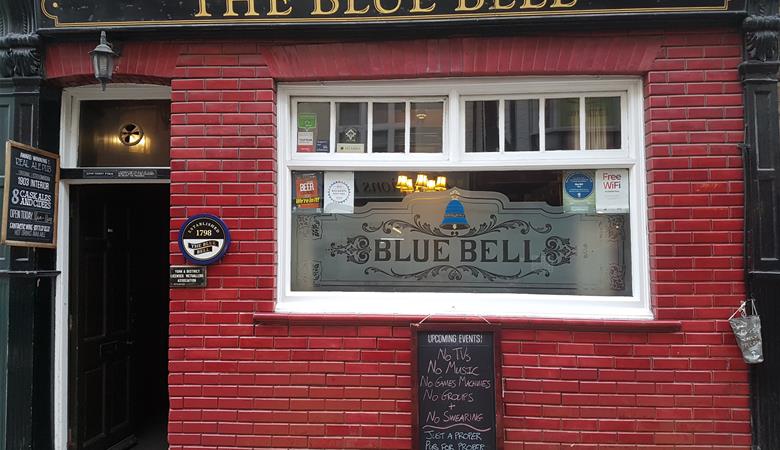 Perfectly preserved Edwardian pub specialising in outstanding cask ales and great conversation
Monday - Friday: Noon - 11pm Saturday: Noon - Midnight Sunday: Noon - 10.30pm
Established in 1798, The Blue Bell is York's smallest and most beautiful pub. Last decorated in 1903 and retaining all of it's Edwardian charm, a drink in The Blue Bell is a step back in time.
Our award-winning Master Cellarman takes great pride in the selection and quality of the seven cask ales always on offer. From Blondes to Bitters and IPAs to Milds, there's always a great pint waiting for you at The Blue Bell. If cask ale isn't your thing we have a wonderful wine list, a great rum selection and soft drinks for the drivers.
House Rules (no swearing, groups or children allowed) have been in place for 118 years and due to it's size we often have to turn folk away. Please don't be offended! We're a friendly bunch and genuinely do wish we could serve everyone. Our quieter times are during the week, especially in the early afternoons, where you're much more likely to get a seat and a table.
We don't have TVs, music, games machines or any other modern 'attractions' that could interrupt the enjoyment of your pint. As such we ask that all mobile phones are turned to silent and phone conversations take place outside the public rooms. If you want to play with your phone there's every other pub in York for that: we're just a proper pub for proper pub people.
Landlord John Pybus - a born and bred Yorkie - bought the pub in 2015. He became only the fifth Blue Bell Landlord in over a century and is adamant the pub will not change whilst he's in charge. As he says, 'The Blue Bell is too precious to mess around with'!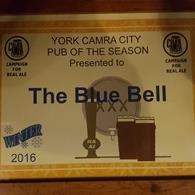 ""It's the people in front of the bar who matter""