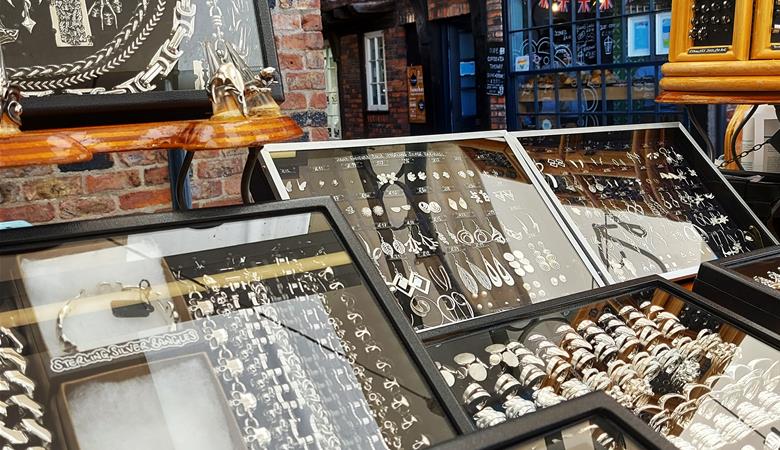 An unrivalled choice of stunning jewellery to express your own individual style
Tuesday - 10am - 4:30pm Friday - 10am - 4:30pm Saturday - 10am - 4:30pm Sunday - 10am - 4:30pm You can also check the contact page of our websites for up to date opening times.
Sharing a unique and splendid handmade display counter, Splatt's quirky and rock-inspired alternative jewellery sits alongside the refined and sophisticated sterling silver designs brought to you by Kchoom.
Together they offer a richly eclectic selection of bodily adornments that is way out there on a happy tangent from the mainstream, along with super attentive and friendly customer service from dedicated experts.
Splatt jewellery is a treasure for years to come - as rugged and hard wearing as it is supremely individual - featuring solid 316l-grade surgical steel, medical g-23 grade titanium, titanium/tungsten hybrid, and solid stainless steel designs.
Top notch materials and the finest quality polishing and detailing come as standard across our vast selection of rings, bracelets, bangles, pendants, necklaces, ear rings and all manner of body piercings.
Kchoom presents exquisitely hand finished solid 925 sterling silver jewellery - elegant, arty, curvaceous and distinctive rings in a vast range of sizes and unusual styles, complementing a wonderful choice of pendants and earrings.
Stylish and skillful combinations of sand brushed, etched and hand polished finishes on beautifully crafted pieces to treasure.
York Shambles Market is our wonderful location - chock full of an ever changing array of excellent one-off micro businesses and attractions, right in the bustling and historic heart of this fair City.
Truly the only place for us to relocate to after 20 unforgettable years of trading on London's Camden Lock Market.
Indeed, we stock the depth and range of possibilities that you would normally have to go to London for, and yet they can be discovered during a seriously enjoyable day in York
So go on, treat yourselves to a little slice of shopping heaven in the Shambles area of York - we are sure that you will love it as much as we do......
Up to date opening times and dates are always available on the contact pages of our websites -
www.kchoom.com
www.splatt.info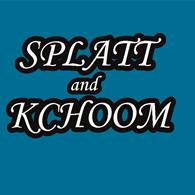 "Our truly vast stock selection ensures that you can find exactly the size and design you desire when you visit us in York's wonderful Shambles market. Decades of experience, and a warm welcome awaits all of you lovely folk whenever you pop down to our vibrant trading home, here in our magical corner of YO1."