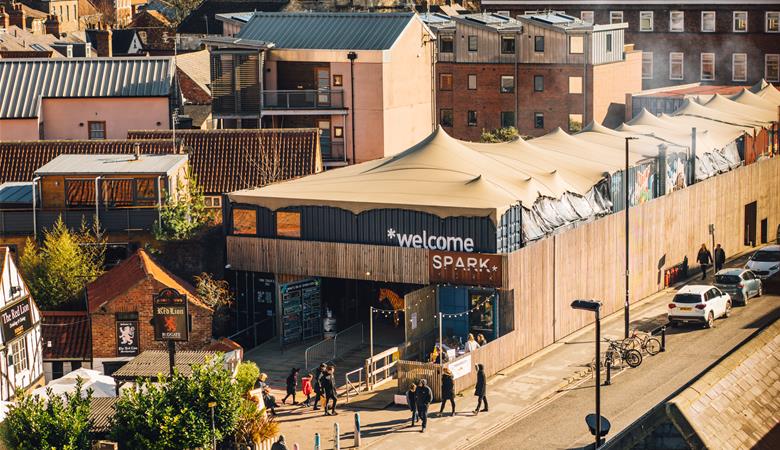 SPARK* is an outdoor community space, home to York's most exciting start-ups.
Monday - CLOSED Tuesday - 12-10:30pm Wednesday - 12-10:30pm Thursday - 12-10:30pm Friday - 12-11pm Saturday - 12-11pm Sunday 12-9pm
We are home to the freshest selection of independent traders in Yorkshire. York's first choice destination for eating, drinking and shopping; our upcycled shipping containers incubate start-ups and provide a platform for growth and expansion.
We are located in the centre of York on Piccadilly, and open our doors to locals and visitors six days a week, Tuesday to Sunday from 12pm. All ages are welcome, and we are fully wheelchair accessible. No booking is needed and entry is free.
Well behaved dogs always welcome.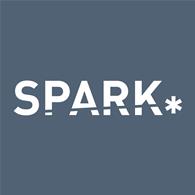 "Our aim is to create an exciting , ever-changing space which provides something for everyone. We go to a lot of effort to ensure our venue is inclusive and relaxed for locals and visitors alike. If you're passionate about supporting local business and looking for somewhere to stop off for lunch with your family; a space to host an event, or just to get booked in for some much needed self-care time, drop in and see us!"