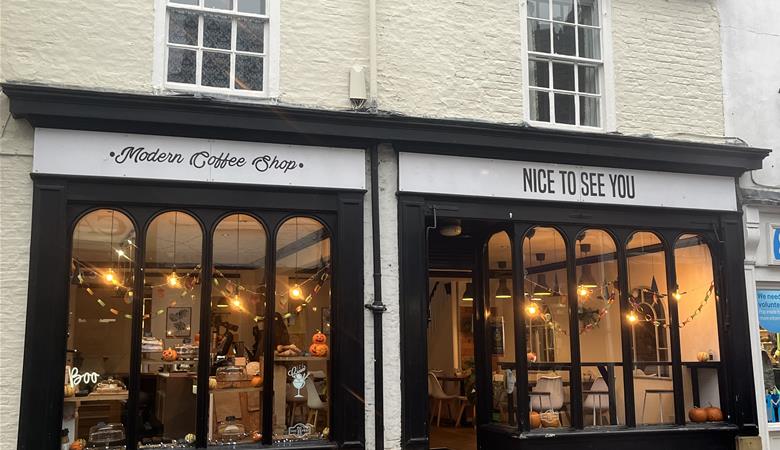 Family-run coffee shop in the heart of York, serving coffee since 2018.
Monday - Saturday 9-17 Sunday 10-16 We serve hot food until 16 everyday.
We are a family-run coffee shop located right by the minster in the heart of York. Established in 2018, we are well-known for our orange and cranberry scones served with clotted cream and jam with which we have perfected our own twist on the traditional English scone. Our food menu offers a variety of brunch options including avocado on toast, fluffy buttermilk pancakes and our popular Croque Madame.
We pride ourselves on our coffee, a specially selected blend of Roost Coffee that has become a favourite for many local customers in the Goodramgate area. During the Autumn and Winter period, we serve thick dark Belgian hot chocolate which is rich and warming on a cold day in York. Almost everything we serve is locally sourced in alignment with our commitment to support local and independent businesses.
Coming from Poland, we are keen to include elements of our Polish background in the food that we make. On weekends we serve traditional polish lunch, which changes every week and allows our customers to experience homemade polish cuisine. We also regularly offer a selection of polish cakes and deserts, such as drożdżówka - a polish sweet bun with crumble and berries.
We are family-friendly, with a children's area at the back of the coffee shop that is perfect for families who want to enjoy a coffee and cake whilst the children play. We are also dog-friendly, with dog treats and water on hand for your four-legged friends to enjoy.
We look forward to continuing to serve the local community for years to come!
"" When I opened the coffee shop, I wanted to create a cosy and friendly atmosphere where friends, families and students alike could meet to share a coffee. Four years later, I am happy to say I have achieved this!""