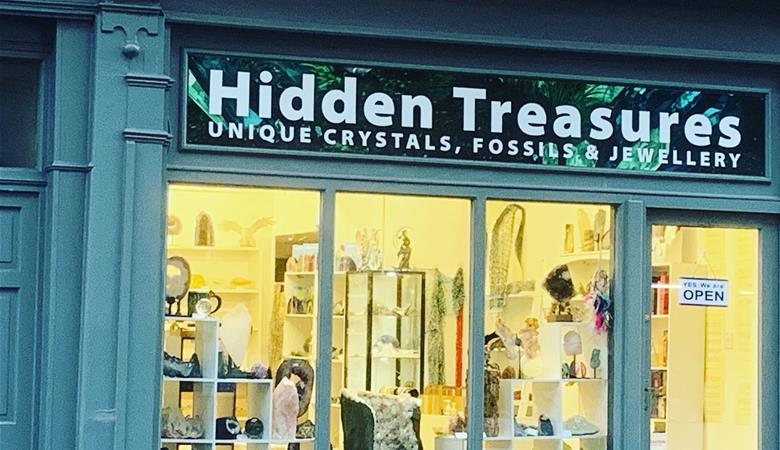 A beautiful and stunning selection of crystals and carved polished stones
Tuesday-Saturday 10am - 5pm Sunday 11am -3pm
A very warm welcome awaits at Hidden Treasures which is located next to the Grand Hotel in the centre of York.
We have a wonderful collection of naturally mined crystals and rocks but also the polished and carved semi-precious stones.
If you like jewellery, we have an extensive range from chip bracelets to high end quality gemstones. We also stock other gifts, tarot cards, incense sticks and much more.
An honesty box self-service coffee lounge is situated at the rear of the shop so you can relax and browse at the same time.
A visit to Hidden Treasures is an experience not just shopping.
"I'm enthusiastic and proud of my little shop"