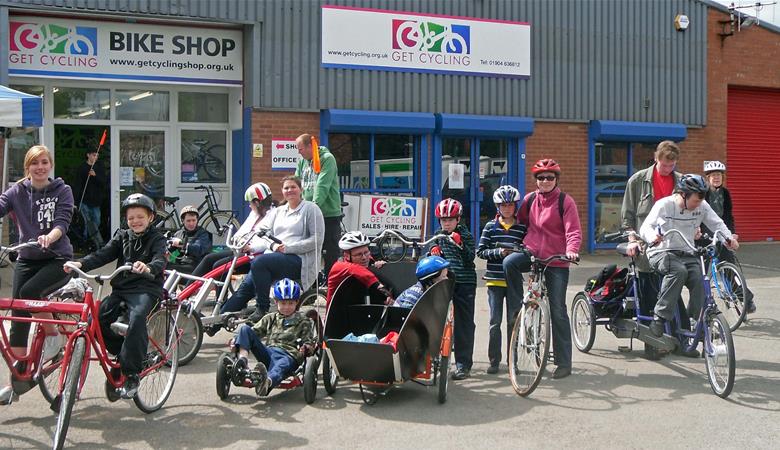 All kinds of bikes for all kinds of people, plus hire, repair, and events.
Monday - Friday: 8:30am - 6pm Saturdays: 10am - 5pm (shop only) Sundays: Closed Bank Holidays: Closed
We are three things at once: a local bike shop servicing the needs of York citizens, an assessment and retail service for people with disabilities and a cycling events organisation. All under one roof!
We have around 60 different inclusive and conventional cycles for people with disabilities to try out, and we sell new and refurbished versions of most kinds of inclusive and child-carrying cycles.
We also run a cycle hire scheme for locals and tourists alike. We offer conventional, tandems, cargo bikes and a great range of inclusive cycles and we'll also help you find a route that will suit everyone!
The income from the bikes we sell and repair supports our unique not-for-profit work in special needs.
"After working nationally for 11 years we are now focussing more on our own city. We are a not for profit community interest company dedicated to getting everyone cycling - whatever your ability!"