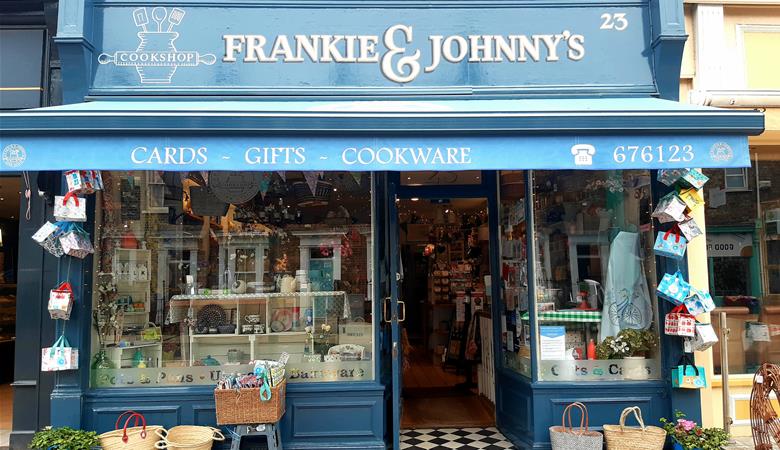 Frankie and Johnny's Cookshop
A gorgeous, award-winning emporium of kitchen delights, homewares and gifts
Mon - Sat: 09.15 - 17.15 Sun: 11.00 - 16.00
Frankie & Johnny's Cookshop is the gorgeous award winning emporium of kitchen delights,
situated on Bishopthorpe Bishy Road, just outside the ancient city walls of York.
We stock a large and ever evolving range of cookware, tableware, bakeware, preserving jars, basketware and sugarcraft supplies, as well as a lovely selection of gifts, candles, greetings cards and wrapping paper. We endeavour to bring you the latest innovation in kitchen design including sustainable products such as reusable Stasher Bags, Strechii-Lids, bees wax wraps and lunch bags made from recycled plastic bottles. We stock the fabulous Cornishware Pottery range also.
We also specialise in traditional Polish Pottery and are the largest stockist in North Yorkshire.
Product Range includes:
Cookware, Pottery, Greetings Cards and Gifts
Tableware, Ovenware and Sugarcraft supplies
Sustainable reusable Drinks bottles , Coffee Cups, Beeswax Wraps
Textiles, Aprons, Oven Gloves, Table Cloths and Tea Towels
Dinner Candles, Scented Candles, Incense
Follow us on Social Media @FJCookshop