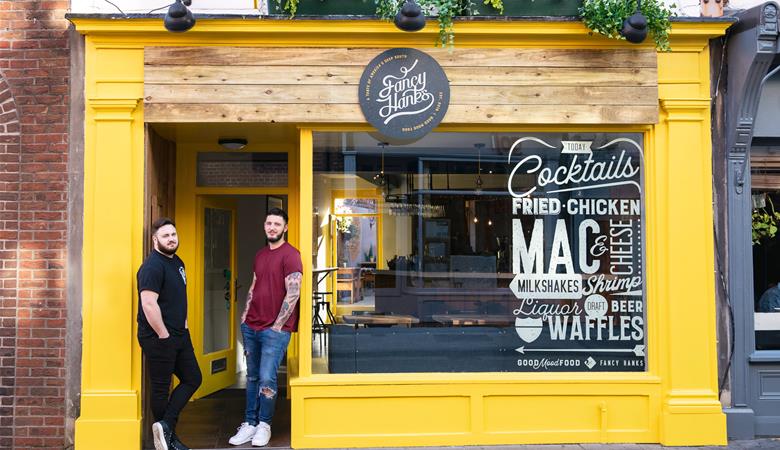 *Tues, Wed, Thurs & Sun - 10:00 - 23:00 Fri & Sat - 10:00 - 00:30 *Opening hours may vary during the winter months
Fancy Hank's is a new bar and kitchen tucked away in the laid-back-streets of the historic Minster Quarter and offers good mood food inspired by two brothers travels through the 11 states of America's Deep South.
The menu at Fancy Hank's Bar & Kitchen focuses on classics like gumbo, jambalaya, fried chicken and more.
With a great cocktail list, social vibe and vibrant atmosphere this York spot is not to be missed. .Fancy Hank's is a stone's throw away from the railway station. Advance booking highly recommended as seats tend to fill up fast
Happy Hour!
2 for £10 Cocktails
2 for £10 Double Spirit & Mixer
4 Bottles of Budweiser for £10
50oz Jug of Thirsty Hank's £8.00
4pm 'til 7pm - Every Day!
Boozy Brunch
Looking for an awesome brunch for a big group? - Unlimited coffee or tea, choice of brunch cocktails and an epic breakfast!
Served Daily 11pm 'til 3pm for bookings of 10 or more *Booking is essential!
Cocktail Masterclasses
Fancy Hanks invites you to join us for a session of cocktail creating. Our masterclasses will leave you with new found skills to show off as we take you into our world of mix and muddle
These fun classes are ideal for all kinds of get togethers, birthdays, hen and stags, office parties, private or corporate...as long as there are at least 4 of you, we can make it happen. Start with some fizz on arrival, before we throw you behind the bar and get you working some cocktail magic.
Private Dining Spaces
We have private dining spaces for groups of 10 up to 20 – We also welcome larger groups and the exclusive use of our entire venue can be arranged. Give us a call on 01904 655068 or send us an email to bookings@fancyhanks.co.uk and we'll see if we can make it happen.
FAQ
We have veggie, vegan and gluten free options. A lot of our dishes can be altered to suit different allergies and intolerances. Check out the menu and be sure to let your server know of any allergens.
Kids are welcome - we have an awesome menu for them and we have highchairs and baby changing facilities too.
Dogs are welcome too - Lots of fresh water available, but we don't have a special menu for them sorry!
Our building is a bit old and has lots of stairs so is only wheelchair friendly in our front bar. Sadly, the stairs also make our bathrooms inaccessible for wheelchair users.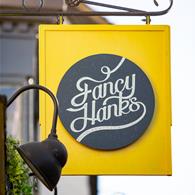 "We spent our childhood in the Southern States of the USA, and love the food and joie de vivre you find in places like Florida and New Orleans – an unhurried pace of life – and that's what we want to bring to Fancy Hanks, introducing dishes like slow-cooked gumbo and jambalaya, alongside delicious fried chicken. This is food that makes you smile, it's good mood food."