There's no better shop for an ecologist
Tues – Sat: 10.00 – 18.00
When she's taking a break from completing ecological surveys, Emma Grubb can be found in the depths of her plants that take up an entire room of her store in Barleycorn Yard on Walmgate. Growing up, her mum always had cacti and orchids in the house, which explains Emma's love for these botanical wonders.
The great thing about browsing the small ferns, cacti, succulents, begonias, euphorbia and hanging plants in-store is the added bonus of being able to take it home straight away, and Emma is on hand to give tips on where to place them and their watering, light and humidity requirements.
They're not short of accessories including plant hangers, stands, concrete and ceramic pots and seagrass and wicker baskets either, and if you go at just the right time, you could pick up one of their handmade baskets that Emma's mum brings back from her province in Thailand.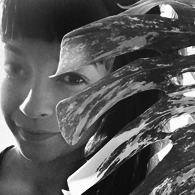 "Living in a city environment with a lack of garden or outdoor space means we look to plants for our wellbeing and health, and they're amazing in the bedroom to purify the air, as well as being aesthetically pleasing."