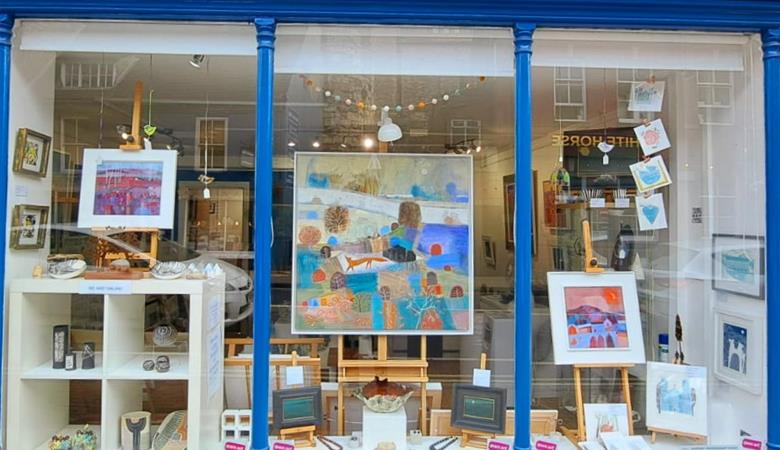 Contemporary art gallery exhibiting works by established regional, national and international artists.
Tuesdays, Wednesdays, Thursdays, Fridays and Saturdays from 10:30am till 17:00pm Closed on Sundays and Mondays
Exhibiting original paintings and prints, ceramics, table top sculptures and handmade jewellery by a far-reaching range of artists and also a range of handmade cards to browse.
Blue Tree Gallery is filled with pieces that the owners are drawn to after taking inspiration from other galleries in the region. Pieces by artist in residence Giuliana Lazzerini, known for her colourful acrylics and watercolours, are also on display and she heads a solo exhibition yearly.
We are an independent art gallery in the city of York. Just round the corner from York City Art Gallery. Only 5 minutes walk from York Minster and 12 minutes walk from York Railway Station. There is a Medium Stay Car Park at Bootham Row at the rear of the gallery and a Long Stay Car Park at Marygate few minutes away. You can also use the Rawcliffe Park & Ride Bus service near at hand with First Group No.2 Bus which has stop/pick up on Museum Street. You are most welcome to view and without obligations. Looking forward to seeing you soon.
Always a welcoming atmosphere attracting first time buyers and collectors alike.
The Gallery is now Art Council approved Own Art scheme, making it easy and affordable to collect contemporary art and craft by letting you spread the cost of your purchase over 10 months by providing interest free loans from £100 - £2,500.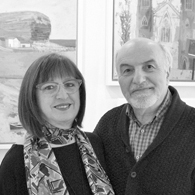 "Artists and makers usually work in solitary situations to create these pieces that allow them to visually communicate with audiences. For us, sharing their work enables us to bring to light these artworks."