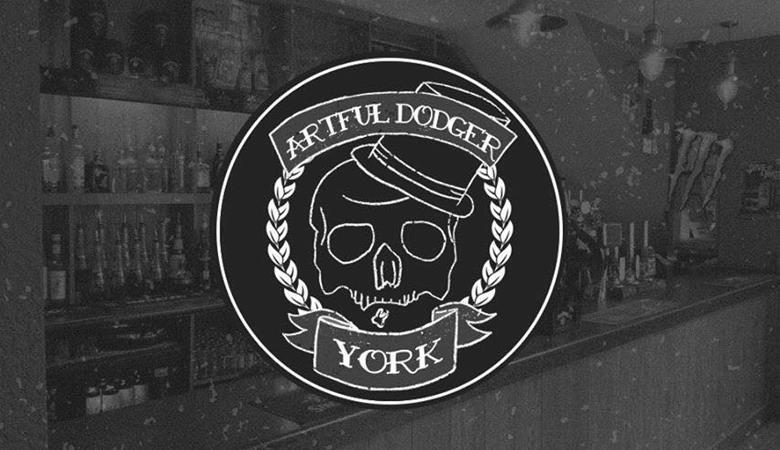 The Artful Dodger is York's Premier rock bar, open late and serving a wide variety of craft and cask ales. We recently added a function room.
Bar Monday 2pm-2am Tuesday 2pm-2am Wednesday 2pm-2am Thursday 2pm-2am Friday 12 noon -2am Saturday 11am-2am Sunday 12 noon - 2am Function / Meeting Room 6am-12 midnight depending on requirements
The Arful Dodger, established in 2005 is York's premier late night Rock Bar, we are open until 2am every morning, playing primarily rock music but we have been know to stray into other genres.
We are far from your bland faceless chain bar, with friendly welcoming staff, a great atmosphere and fantastic drinks.
In 2018 we started hosting regular takeover nights with other local independent businesses. For this we hand over a section of the pub for the business to set up shop and sell their wares. This gives our customers a chance to experience other businesses that they may not have visited before, and allows the guest business to be visited by a new audience of potential customers.
We recently added a function room on our 1st Floor. This room is used for many different events, to date we have held birthday parties, engagement parties, bazaars, regulars party nights, local community meetings, and we have now started to host our regular stand up comedy nights on the last Monday of the month where we have around eight comics in a show which usually lasts around 2 hours.
The room is special in that it is one of the finest function rooms in the city (which says a lot considering the beautiful buildings in York) with its 4.8m ceilings, magnificent cornices, chandeliers and huge feature windows.
The room is designed to be used for meetings and conferences with a full multimedia setup including 2.2m screen and projector along with a great sound system.
The room can accommodate up to 40-60 people depending on the layout required.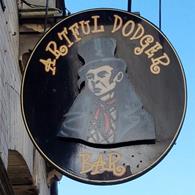 "York is full of faceless chain bars - The Artful Dodger brings something different to the market; We're not afraid to try new things."