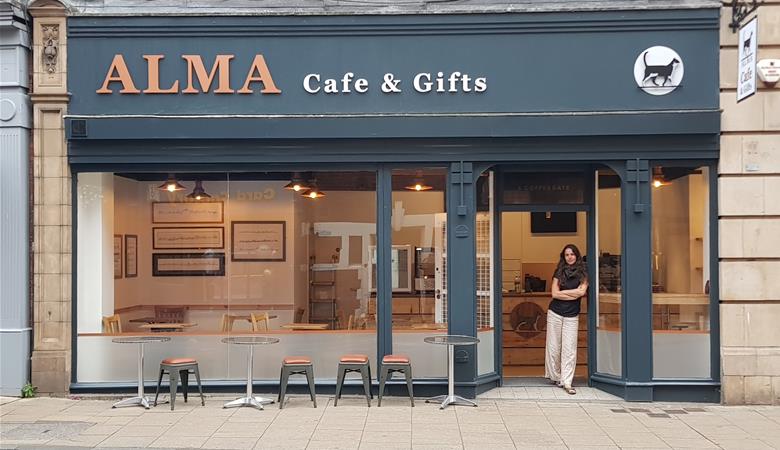 Independent cafe run by Lisa wrapped in gifts designed by Andres
Tuesdays to Saturday 9am to 5pm. Sundays 11am to 4pm. Mondays closed.
ALMA stands for Anna, Lisa, Max and Andres, a couple and the two kids. The logo is our cat. A real family business!
The café has a variety of offers: breakfast, lunch, and afternoon tea menu. Fresh salads every day, open sandwiches, and toasties. All are made with local suppliers within York. Delicious brownies, fresh scones, and a variety of vegan cakes. We do milkshakes with Yorvale ice cream and coffee from York emporium plus much more!
The floor of the shop was laid by a York company, the counter and interior were built by a York joiner and the front was painted by a York decorating firm. The coffee you will drink is roasted in York and Andres' cards, posters and designs are printed by a company in York. All our fresh produces comes from York-based companies. Nothing comes from more than 20 miles away!
The idea behind the shop is that the cafe is decorated with Andres' designs and people can have a coffee and a cake inside that 'catalog', from Andres' posters to cards, calendars, bags, etc. But also want to expand the designs: the mugs and espresso cups will be designed by Andres and, if you like them, you will be able to buy them in the shop!
​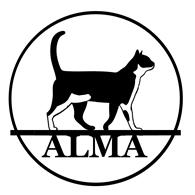 ""We wanted to build a café that we would love to enjoy. So we were very clear from the beginning in our intention to build something "hand made". We want it to feel like a cool second home for the people that visit it. The place where you have your breakfast and read the papers, in your favourite corner… or maybe a treat with your partner on a sofa in a quiet basement." "