Two art exhibitions open at SPARK this weekend
SPARK:York, the creative community space in the city centre, will host two exhibitions this weekend (14th-15th October), both exploring themes powerfully relevant to our communities today.
CHRONICLED is a pop-up exhibition organised by the Ukrainian Society at the University of York that will showcase works by Kyiv-based street photographer Dima Leonenko. Leonenko's dynamic vision of the everyday life of the Ukrainian capital during the full-scale invasion is reflected through his film photos. ''When I see a character or a scene that catches my attention, I just press the button and capture it."
The exhibition will be accompanied by an interactive project allowing visitors to immerse themselves in the "war-life reality'' of the Ukrainian people. The event will take place in SPARK's coworking space downstairs, with welcome drinks running 6pm-8pm on Saturday 14th October.
SPARK will also showcase artworks submitted to their summer art competition, which encouraged York-based artists to imagine the future of York in 100 years and share their ideas, fears, and hopes surrounding the impact of climate change on our city.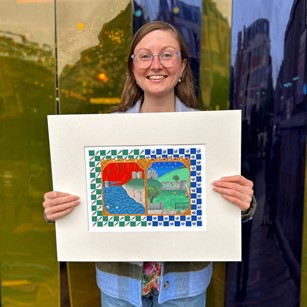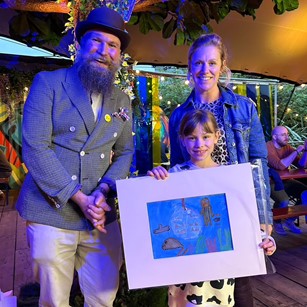 Leon François Dumont, SPARK:York resident artist and member of the judging panel, said: ''In this art exhibition, we've witnessed a remarkable outpouring of creativity from both young and adult artists. From a city transformed by shipping containers to a bubble-like dome preserving York under water, these artworks are a testament to the power of imagination."
The exhibition can be viewed in SPARK's SHOW studio upstairs on Saturday 14th and Sunday 15th October from 12pm-9pm. Guests will also have a chance to contribute to a time capsule created on the day by leaving a message and a memento for the people of York in 2050, the year of the UK's net zero target. SPARK hopes to pass the time capsule on to the City of York Council for safekeeping.
Alongside the exhibition, visitors will see an art installation from the local campaign group VRAC (Vape Recycling Awareness Campaign), who have been working with SPARK over the last 18 months to collect used vapes that would otherwise end up being discarded, either in landfills or down drains, and polluting our waterways and ground water with toxic metals. An estimated 1.5 million per week are discarded in this way.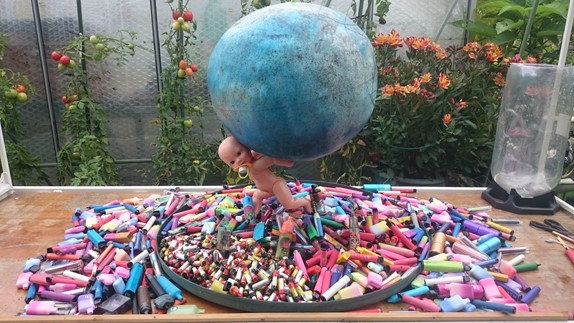 Mick Storey, founder of VRAC York, said: ''The SUCKERED - not - SUCCOURED installation, using some 3,000 used vapes, conveys a message about our responsibility to all our young people and the future generations yet to come who will inherit whatever future it is we leave behind us.''
VRAC's installation will be located at the front of the venue. SPARK hopes that both exhibitions can open a discussion about the future of our communities as well as provoke reflections and meaningful actions that can help build a better world for us all.
Entry to both exhibitions is free, and more information can be found on SPARK's website