[PRESS RELEASE] Indie York Gears Up For Its Biggest Map Launch Ever

Following a record year in 2022 for distribution of their famous map, the team at Indie York are aiming to make 2023, and the new edition of their map, bigger and better than ever. And with a market stall at the St Nicholas Fair and an exciting tote bag competition on the horizon, Indie York really are eager to spread the "support local and independent" message far and wide this festive season.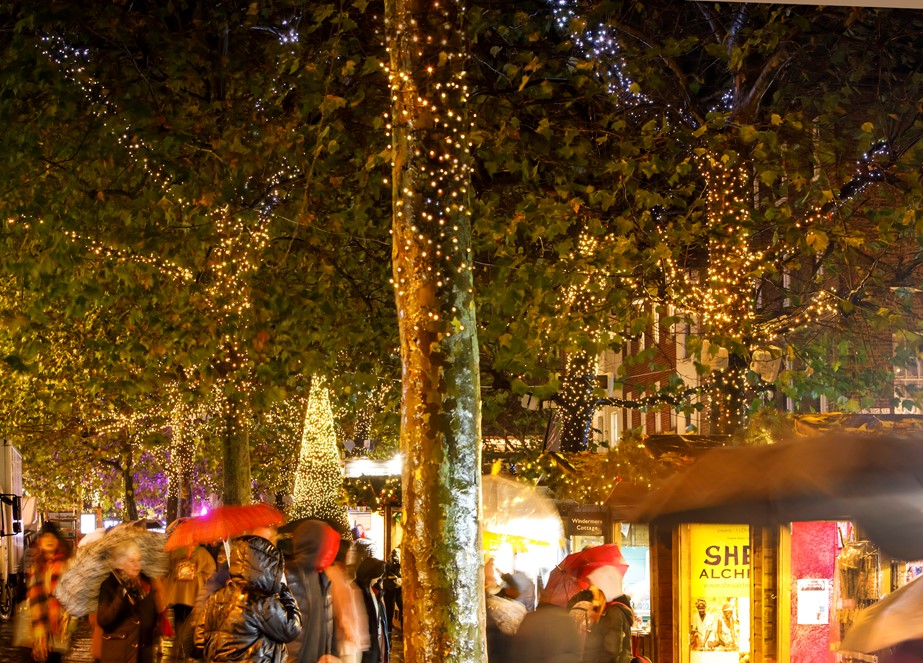 © Gareth Buddo / The York BID
The team at Indie York are excited to announce the launch of the newest edition of their famous map which will be hitting the city's independent businesses from Friday 25th November. In print and in your hands earlier than usual, this year's map comes in a bigger format with more wonderful independents than ever to discover. The larger format map will mean that making your way around the city will be much easier, whilst also allowing more room for the ever increasing number of businesses who make up their 235+ membership. Businesses from all sectors; from long established shops who have traded in York for a hundred years, to brand new start-ups; yoga studios and therapists to restaurants; market traders to art galleries, there is sure to be something for locals and visitors alike.
"The wealth and variety of exciting independent offerings in York is something we should truly celebrate and having the chance to support these is such a joy" says Lotte Inch, Administrator at Indie York. "This new map, the seventh since the organisation's founding, is better than ever and is a true marker for the thriving independent scene in the city."
The seventh edition of the Indie York map has been planned for release in time for Christmas and arrives just in time for Indie York to take over one of the much sought-after market chalets at the St Nicholas Fair in the week running up to Small Business Saturday, 3rd December. Working with Make It York, who have kindly donated a stall to Indie York for the week, seven lucky traders have been selected at random, each to take over the chalet for a day, selling their brilliant products and promoting the Indie York message. The diversity of businesses getting involved is great!: Drop by on Monday 28th November for The Hat Shop, Tuesday 29thNovember for Just Smile Designs, Wednesday 30th November for Corner Gallery, Thursday 1st December for Cleggs, Friday 2nd December for Little Blondie Bakehouse, Saturday 3rd December (Small Business Saturday!) for Pitch22 and Sunday 4th December for The Potions Cauldron.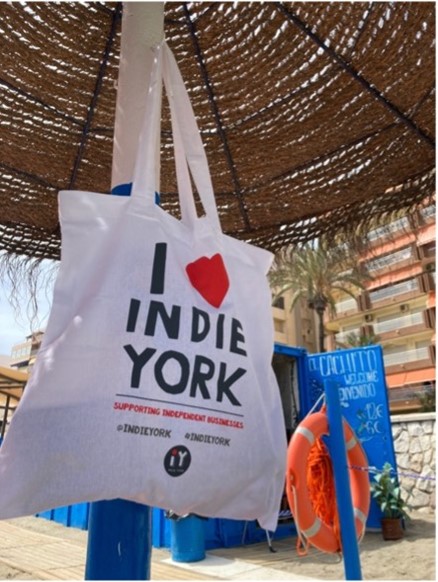 If this wasn't enough, and in case you miss all this exciting activity on the city's busy streets, Indie York are also launching a brilliant competition this month on Instagram, which will run throughout Christmas and into the new year. With the chance to win over £150 worth of prizes and to get your hands on one of the organisation's brand new tote bags, this is a fun and easy competition to get involved with. But to do so, you need to shop in one of Indie York's member businesses and be lucky enough to receive one of their "I love Indie York" tote bags. There are 1050 bags in circulation and if you do get one, be sure to photograph it in the furthest or most unusual location you can think of, then share your image on Instagram with the tag #indieyorkbag. Two winners will be selected at random on 3rd February and will be the recipients of a selection of prizes generously donated by Indie York members. What better incentive to visit your local, independent shops, cafes and service-focused businesses this Christmas… and beyond!?