Discover the wonderful world of chocolate in the heart of York, the chocolate city.
Mon-Wed: 08.30 – 18.00
Thurs – Sat: 08.30 – 21.00
Sun: 10.30 – 17.00
York Cocoa House in Blake Street is in a lovely Georgian property opposite the Georgian Assembly Rooms. It has been open for 5 years and is the creation of the owner and chocolate lover Sophie Jewett.
The door opens into a world of chocolate. On one side hand made chocolate is made in the workshop as you enter. On the other there is an Edwardian style café with a choice of cakes, coffee, teas, savouries and of course chocolate.
There are regular workshops where you can explore chocolate's past and its history in York. Or learn how to make hand made chocolate.
They sell a wide variety of chocolate from around the world, as well as their own hand-made truffles and other products. They are often making chocolates in the shop. Visitors are welcome to come and watch or to ask them about what they are doing.
They offer a range of workshops, parties, tastings and other chocolate experiences, and can tailor them to your requirements.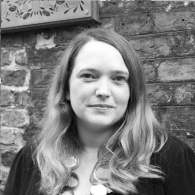 "York Cocoa House is the home of hand made chocolates, so please come and enjoy lots of chocolate and visit our welcoming and indulgent café"