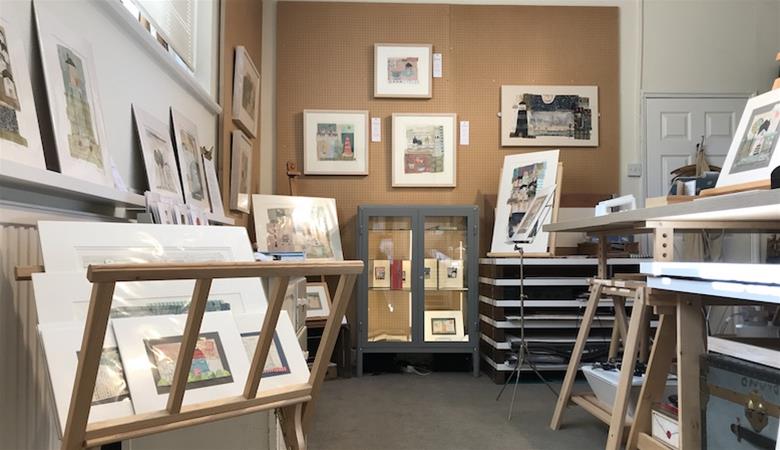 A quirky, independent pop-up gallery and studio near Bishy Road, delighting in the use of text and print in art, vintage items and beautifully crafted products.
Every Saturday 10am - 4pm Oct-Dec Friday Late Opening 4pm - 6pm
Written Gallery & Store is run by husband and wife team Tony and Elaine Hughes as a weekly pop-up space selling original artworks and artists handmade gifts and cards alongside select vintage items and 'other nice stuff'; all themed around the interesting and beautiful use of text and printed materials.
Elaine is a renowned artist, working in stitched paper collage, and the space is used during the week as her studio and on some Sundays to run workshops (visit Elaine's website at ohgollygosh.co.uk). Every Saturday - and on Friday evenings in the run up to Christmas - the studio is transformed into an intimate, welcoming gallery space.
Situated on quiet Scarcroft Lane, a popular pedestrian route through from the Nunnery Lane car park to Scarcroft Green and the racecourse, the gallery is easily located by the quirky handmade signs outside and all are welcome to pop in for a browse and a chat.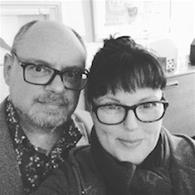 "We wanted to create a gallery that celebrates the use and reuse of words and printed text in art and other nice stuff. Everything in the gallery is chosen because it is both lovely and because of its exquisite use of text."