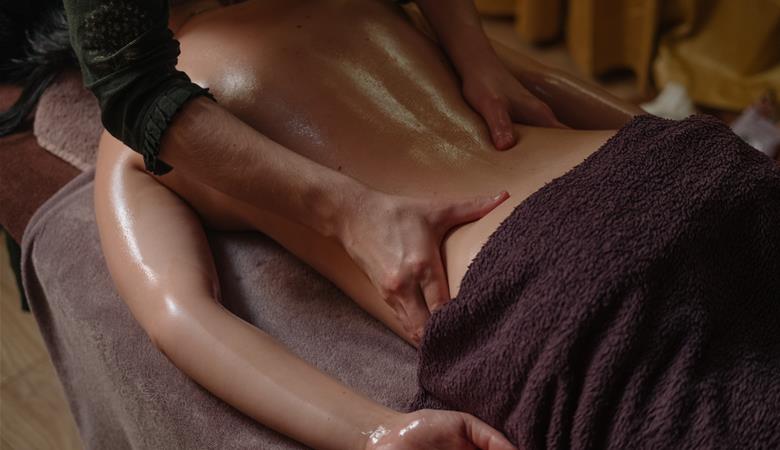 Veda Karma Ayurvedic Wellbeing
At Veda Karma we offer a selection of Ayurvedic massage therapies and herbal healing techniques tailored to your individual needs to restore and return balance
Monday 10:00-18:00 Tuesday 18:30-20:00 Wednesday 18:30-20:00 Thursday 12:00- 20:00 Friday 10:00-18:00 Saturday 10:00- 18:00 Sunday 11:00-16:00
I have always had a love for India, and the country's culture. My journey in Ayurveda started in January 2018, in Agonda, Goa at Aithen Ayurveda Massage School. Here I learnt many complimentary therapies based in Ayurveda. My aim is to use this ancient knowledge passed down from sages and teachers alike to aid people in their own healing, in a modern world, through bodywork therapies.
Firstly, what is Ayurveda? Translated into English it is Science of Life, and is comprised of a vast body of information about healthy living, and treating diseases. it covers areas of medicine from psychology to surgery. Ayurveda is the traditional Hindu system of medicine and one of the oldest medical systems and remains one of India's traditional health care systems. Originally passed on through word of mouth, this knowledge was eventually written down in the ancient Indian language Sanskrit. Charaka, Sushruta and Vagbhata are the authors of the three main classical Ayurvedic scriptures. Ayurveda along with her sister science Yoga shows a way to live naturally and achieve radiant physical, mental and spiritual health.
What I offer at Veda Karma Ayurvedic Wellbeing; An Ayurvedic consultation, which addresses your health concerns from a physical, emotional and Spiritual perspective. Using Ayurvedic knowledge to create a personalised treatment plan, this includes a Dosha teabag with is individual to your own Dosha (body constitution).
Bodywork Therapies include Abhyanga, meaning anointing the body with oil. This treatment follows the nadis channels (energy points) within the body. Deep Dhatus Abhyanga, this focus on connective tissues and trigger points. Shiroabhyanga, also known as Indian head Massage, traditionally passed down from mother to daughter and used in most Barbour shops in India. Kalari Warrior Abhyanga, An Indian Sports Massage performed on the floor. This is one of the oldest forms of massage originating from Kerala, and draws influence from martial art Kalaripayattu.
Vasti Treatments, This is a range of meditative massages where warm oil is contained to a specific area. The word Vasti means bladder in Hindi or one which retains. Back in Vedic times they would have used animal bladders. Today a dough ring is made out of Chapati flour.
Dry powdered massage, including herbs such as dried basil, dried sage, neem, shallaki and triphala powder.
Also, Podikizhi Treatments, where warm herbal powders are placed in a special cotton cloth and tied up. The ingredients of the herbal powder will vary from client to client, this depends of the severity of pain, and the individual dosha.
One of the main principles of Ayurveda is to support local Eco-system and source seasonally, therefore I strive to work with local producers and suppliers where possible. In addition when sourcing traditional herbs and spices the upmost care will be taken in supporting fair trade products. Moving forward I plan to grow my own herbs.
And because Ayurveda takes into account your environment, your life stage and the impact the changing seasons can have on your health and well being, it is as relevant today as it has always been.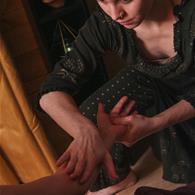 "Ayurveda is a powerful tool to unlock the natural healing powers each one of us holds within."