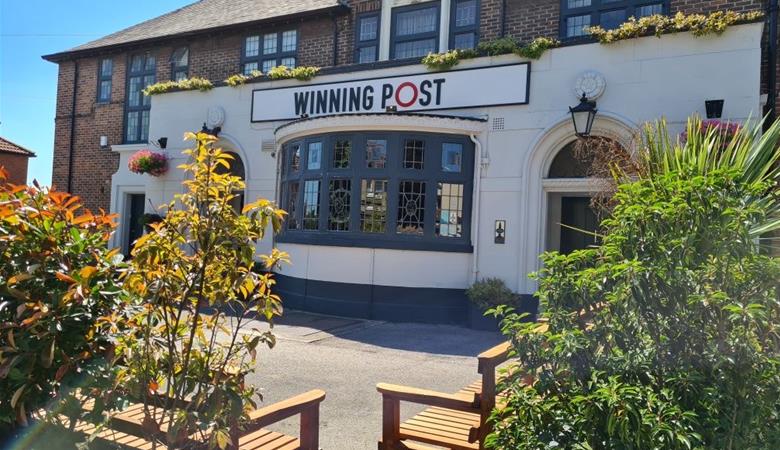 Family friendly, home cooked food, dog friendly, beer gardens, car/bike parking
Monday - Thursday 12pm - 11pm Food 12pm - 2pm & 5pm - 8.30pm Friday & Saturday 12pm - 12am Food 12pm - 9pm Sunday 12pm - 10.30pm Food 12pm - 6pm
Winning Post, York is a warm, welcoming and family friendly pub in the heart of York's Southbank. For tourists and locals alike the Winning Post, York is located a stones throw away from York's Millennium footbridge, on the cycle path route 65 & 66. This is all within a mile from the city centre and an enjoyable 15-20 minute walk from York city centre shops and attractions.
We have a great range of cask ales on offer, a selection of fine wines from around the world and a back bar filled with premium gins and spirits. As well as our impressive drinks selection, we serve good, honest, home-cooked pub food, with a fantastic menu packed with fresh, seasonal pub favourites. Our Sunday roast is arguably one of the best in the area, but you'll have to come down and decide for yourself.
Winning Post, York offers a great variety of weekly events including comedy, film, masterclasses, music - a great location for entertainment. We are dog friendly, and run 'Dog of the Day' we love it when you bring your four legged friend and they may become famous for the day. We also have two beer gardens one to the front to watch the world go by and a sunken rear garden, a more intimate space. We are sited on one of the main routes in and out of York and have ample car & bike parking.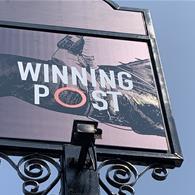 "We are continually renovating and improving the Winning Post, York to create a warm and welcoming atmosphere, where our customers can enjoy quality food and drinks at a reasonable price"