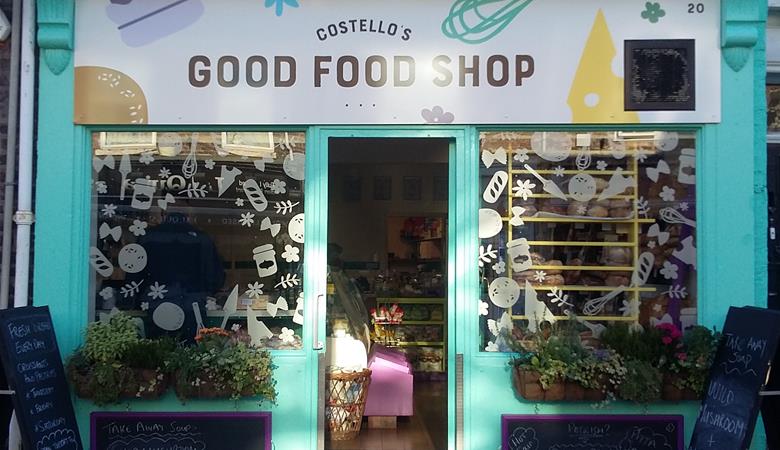 Spreading joy through delicious food and great service sums up the essence of this amazing deli.
Costello's Good Food Shop is an independent delicatessen at the heart of the wonderful Bishopthorpe Road in York. Previously The Good Food Shop and under the new ownership of Carol Costello since September 2017, their mission is to spread joy through delicious food and great service.
The regular offer includes artisan breads and sourdoughs from Haxby Baker and Bluebird Bakery, a wide selection of cheeses, cooked meats, pates, smoked salmon, salads, antipasti, olives, savoury pastries and scrumptious homemade cakes. Croissants and pastries are baked in-house on Thursdays, Fridays and Saturdays, fresh fish and seafood is available to order and many Yorkshire products feature on shelves that are filled with goodies; from staples to treats and things you never knew existed!
The lunchtime takeaway service features their legendary stuffed pittas and autumn and winter sees homemade soup with artisan bread served. Sandwiches and salads are available too.
During the summer months, you can pick up a picnic - everything you need for a picnic for 2 -3 people, all packed into a cool cool-bag.
If you're looking for an outside caterer, give Carol a shout and she'll be happy to discuss your requirements with you.