The Distance originally started out in MD Antony's spare room and, as a fully app-focused agency, the company works with any business from any industry to help them through the app development cycle.
The team comprises of two development streams (one focusing on iOS apps and another for Android), project managers, backend developers and designers, and Anthony is keen to develop their growth programme by attracting new students keen to join the industry.
With any new business, they will typically start with a discovery session: a sit down around a table to work through how they think the stages of the project should pan out, as well as release schedules and long-term projects.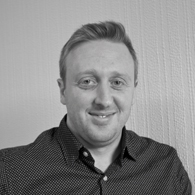 "The mobile eco system is booming. There is so much untapped talent out there and I would love to encourage growth in this area."