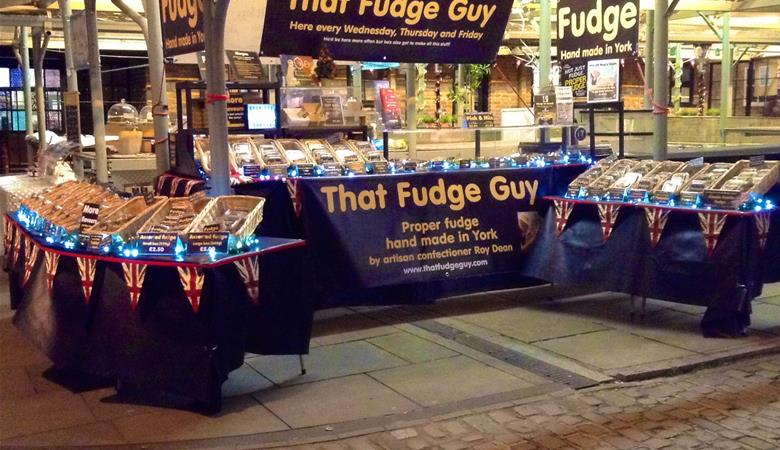 With more than fifty varieties in his repertoire, Roy's growing range of high quality hand made fudge, tablet and penuche is unparalleled.
Weds - Fri: 10.30 - 16.30
Looking at the bewildering array of flavours you can choose from on any day, you may find it hard to believe that Roy makes it all by himself here in the city. But that's precisely what he does, He converts his modest domestic kitchen into a commercial fudge-making workshop every Monday and Tuesday so that he always has mountains of freshly made sweet treats to bring to York's bustling Shambles Market in the heart of the city every Wednesday, Thursday and Friday.
Alongside the traditional favourites on his busy stall like original buttery fudge, clotted cream fudge and Scottish-style tablet and more contemporary top sellers such as salted caramel fudge, Roy celebrates York and Yorkshire's heritage as a centre for quality confectionery with fudges inspired by famous local sweet treats including Pontefract liquorice, Doncaster butterscotch, Yorkshire rhubarb from Wakefield and York classics such as the famous chocolate orange and Kit-Kat.
All of his confections are vegetarian friendly, most are gluten free and he now also offers a premium vegan range alongside all of his regular varieties.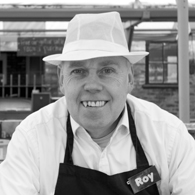 "There are worse vices than fudge. I know, I've tried several."