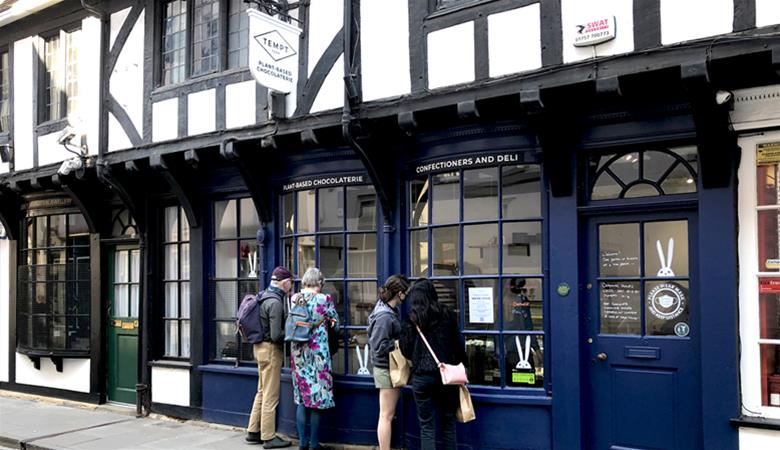 Plant-based, ethical, artisanal chocolatier and confectioner in the centre of York
Monday: Closed Tuesday: Closed Wednesday: 10:00 - 17:30 Thursday: 10:00 - 17:30 Friday: 10:00 - 17:30 Saturday: 10:00 - 17:30 Sunday: 11:00 - 16:00
Tempt is York's new artisanal plant-based chocolaterie from multi-award-winning chocolatier and chocolate maker, Karen Waller. We're already establishing ourselves as the ultimate destination for chocolate lovers in the city, and our beautiful little shop – less than a minute's walk from York Minster – has a counter full of delicious handmade treats which we make right in front of you using traditional techniques.
You can choose from a selection of individually-made chocolates such as caramels, truffles, marzipans and nut clusters ... or maybe we can tempt you with our chunky stacks of 'broken chocolate' in flavours such as Orange Hunnycomb or Caramelised Macadamias & Hazelnuts? In our chocolaterie you'll find everything from lollipops and chocolate mice for the kids, through to luxurious chocolate gifts and specialities such as Orangettes and Lemonettes, all handmade on-site. You'll also discover a fabulous range of taster bars including the incredibly moreish 'Oat Flat White', the exceptionally luxurious 'Rose Otto' and the York classic, 'Chocolate Orange'. You could also treat yourself to arguably the best hot chocolate in town ... and would you like a homemade brownie with that? Or maybe an ice cream sundae, finished with our scrumptious made-in-house toppings?
Tempt is an evolution in York's chocolate heritage. A chocolaterie for everyone, Tempt is also entirely plant-based – and a vegan's dream! Our 'Milkt' and 'White' chocolates are made in the shop itself from a unique blend of nuts and locally grown organic oats. We're taking plant-based confectionery to the next level, our goal being that it's so good, you won't even realise the milk isn't there!
With 15 years' experience in the chocolate industry, and having made chocolates for some of the top hotels and shops in the country, we care passionately about both our craft and our supply chain. You can trust that thought and care has gone into every stage of sourcing and packaging, and the business strives to be as ethical and as eco as possible. This is what makes us different – we don't just talk about it, we actually do it.
We have a strong vegan following, and we can answer any questions you may have about your dietary requirements or our ethics. Tempt is the perfect place to find gifts, or to treat yourself or a loved one to chocolate that tastes as good as it looks, yet also has a fantastic ethos behind it.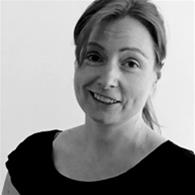 "We make our "Milkt" and "White" chocolate on-site, so not only can you trust that we try our hardest with our sourcing, and know that it's pretty much as good for you as chocolate's ever going to get, but it's also quite likely it was only made in the last week! That freshness is part of the reason it tastes so good! ❤️"