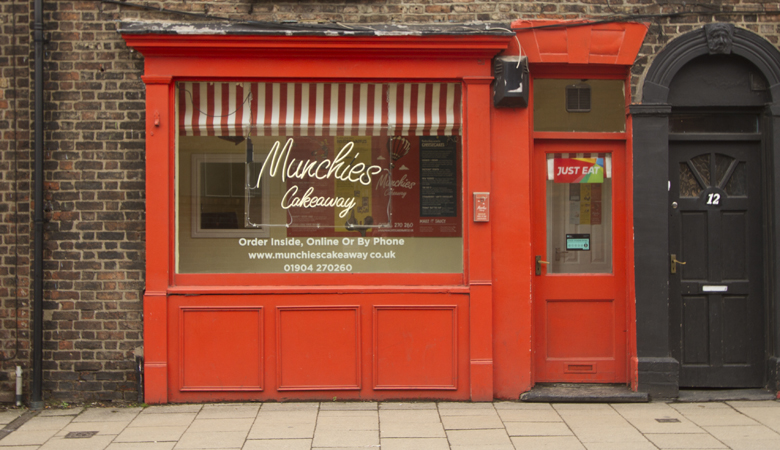 For when you have the munchies, when else?
This compact little cakeaway has all the makings of a fast, fuss-free delivery service for when you need a sugar hit in the night time. Brothers Harry and Oli Webb started making cakes in their mum's garden shed and delivering them before word spread about their sweet treats which eventually led to them establishing premises of their own.
Cheesecakes made with rich cream cheese and Daim bars, Reese's peanut butter cups or Oreos feature on the menu alongside the ever-popular fluffy waffles made in the trusty Buffalo machine to their own recipe, topped with confectionary and sauces. Of course, you can always pop into the cakeaway but why would you when their delivery flat rate service is charged at just £2 for all orders?
"Keep an eye out for our Munchies branded hot air balloon as Ollie, my brother and business partner is a hot air balloon pilot!"