Gifts from many designers and makers based in the UK and Ireland
In a building dating from the 1500s, the Gift Gallery showcases a selection of unusual cards in lots of different designs and gifts for every occasion. By opening her shop, Kate wanted to give makers a presence on the high street and to show the people of York and beyond the wealth of artistic talent from the region and around the country.
Shoppers can peruse the popular handmade countdown boards – a chalk board to help you mark the days until the date of a special event, ceramics from Sweet William and jewellery handmade in Wales using semi-precious stones that come with cards to explain the stone's meaning.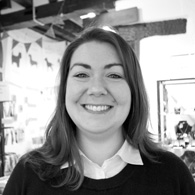 "The fact that so many of our items are homemade and therefore one of a kind is so important when you are looking for a gift."