For expectant mothers to the mum of young kids
Tues – Fri: 10:00 – 16:45
Sat: 10:00 – 17:00
A favourite with new mums, their family, friends and kiddies too, Expecting is the perfect place to pick up gifts and items for others, yourself and your littles ones, especially if you like to discover fun, bright and amazingly practical designs.
They've done their best to find the more unusual but all-important items such as teething jewellery for new mums, a line of organic skincare and baby clothes featuring fantastic prints so there's no worry about turning up to a baby shower with the same gift as someone else. Boo's Bunny, run by a lady who makes everything from her home in Easingwold, and Blade and Rose are just two of the quality brands in-store.
Expecting mums can pop in to try on maternity and nursing wear for size, most of which is organic, and take advantage of the free bra-fitting service that both owners are trained in.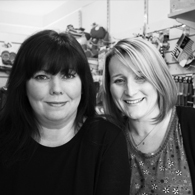 "We find it's often the babies that get all the good stuff but expectant and new mums should feel special too – they're the ones putting the work into growing and feeding these babies."