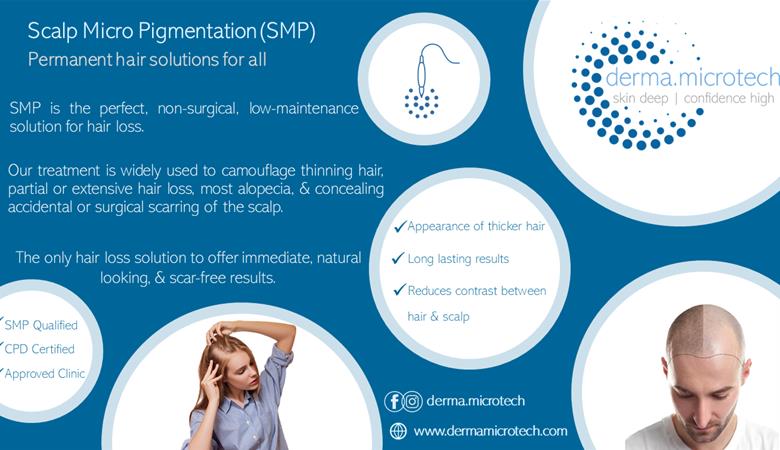 Natural looking, permanent & affordable solutions for male and female hair loss.
Mon - Fri 09:00 to 17:30 Saturday 10:00 to 16:00 Outside of working hours by arrangement
Within my circle of family and friends, there are trichologists, hairdressers, and barbers. Some of them have hair loss related medical conditions or forms of alopecia, whilst others have experienced or treated hair loss, so I'm very familiar with the impact of thinning hair.
Scalp micropigmentation (SMP) is the perfect, non-surgical, low-maintenance solution for men and women suffering from the causes and effects of hair loss. Our SMP treatments are widely used to camouflage thinning hair, partial and extensive hair loss, and most types of alopecia.
Bringing hairlines forward can take years off an individual's appearance. It's also an effective way of providing an illusion of density. Reducing the contrast between hair and scalp, enables women and men to change and style their hair with increased confidence
We apply natural organic micro-pigments within the dermal layer of the scalp which effectively replicates the appearance of natural hair follicles. This natural-looking, permanent treatment remains the only hair loss solution to offer immediate, effective, and scar-free results.
Whatever your reason for seeking a hair restoration solution - to look younger, increase confidence, have a more defined hairstyle, or hide imperfections, our scalp micropigmentation treatments aim to combat the stress of male and female hair loss. The outcome of your treatment is important to us and all our treatments come with a 12 month warranty.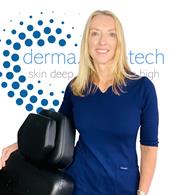 "I'm passionate about helping each of my clients to achieve the best outcome for them personally. I love what I do and take pride in providing a responsible service and improving lives. Helping people to lead everyday lives with confidence is a genuine privilege for me."