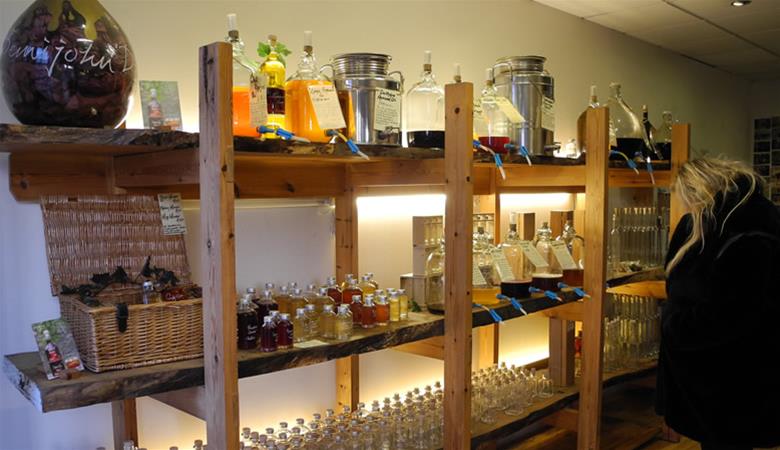 York's award winning, family run, liquid deli from Scotland.
Open Daily: Mon to Sat 10am to 6pm, Sun 11.30am to 5pm. Closed Christmas Day, Boxing Day and New Year's Day.
At Demijohn we sell a unique range of handmade British food and drink, all of which can be tasted before it is bottled into a beautiful Italian glass bottle of the right size and shape.
Founded in Edinburgh in 2004 by Angus and Frances Ferguson, we first opened our 11 Museum Street store in York in Sept 2009. We are now a destination for the lover of all things food and drink.
Our range of products has grown and developed through the years. We now have over 80 products including alcoholic and non-alcoholic drinks, first class oils, infused oils and balsamic vinegars, many of which are made from hedgerow fruits such as brambles for our Bramble Scotch Whisky and sloe for our Sloe Gin.
In July each year for example, we head to the local Yorkshire hedgerows near Wetherby to gather elderflower for our hugely popular Elderflower Vinegar. From rare Single Malt Scotch Whiskies to Seville Orange Gin or Rhubarb and Ginger Cordial, we have something for just about any taste.
Shopping at Demijohn is simply good fun and our products make amazing presents for oneself and for others. As we make up each order in store for each customer, our bottles can be personalised with a free hand written message, before it is wrapped beautifully. In addition we encourage our customers to return with their Demijohn bottles to refill, saving them a little money while being kind on the environment.
Come and experience the fun at Demijohn on Museum Street for yourself, we hope to see you soon!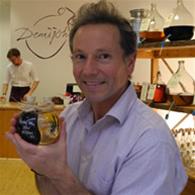 "Frances and I are described as adventurous foodies and our passion for different tastes around the world resulted in Demijohn, the liquid deli. We invite you to visit and enjoy what we have discovered in our journey of taste."