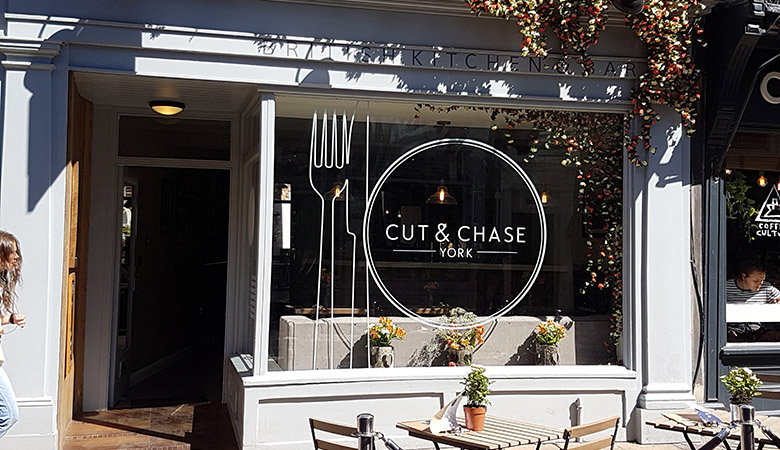 For killer cocktails and plates from day into the night
Sun – Thurs: 10.00 – 23.00
Fri and Sat: 10.00 – 00.00
Last food orders Sun – Thurs 9pm and Fri and Sat 10pm.
What was enough of a pull to attract brothers Joel and Wes back from work in hospitality in London and Manchester? It's their joint venture Cut and Chase, a restaurant and bar that looks deceptively small from the Goodramgate frontage. Believe us, the interior goes back further than you'd expect and it also extends outdoors so you can enjoy long nights outside underneath the lanterns as it gets dark.
Lots of people check in to Cut and Chase for the cocktails – they're now well known for the Garden Party and the English but make sure you sample their home-infused gins too because they'll always have a few on the go with flavours like strawberry, thyme, apricot and cardamom and rhubarb and custard.
"People say our place is cool and friendly, has a buzzy atmosphere and we serve terrific food and drink – we can't ask for much more!"