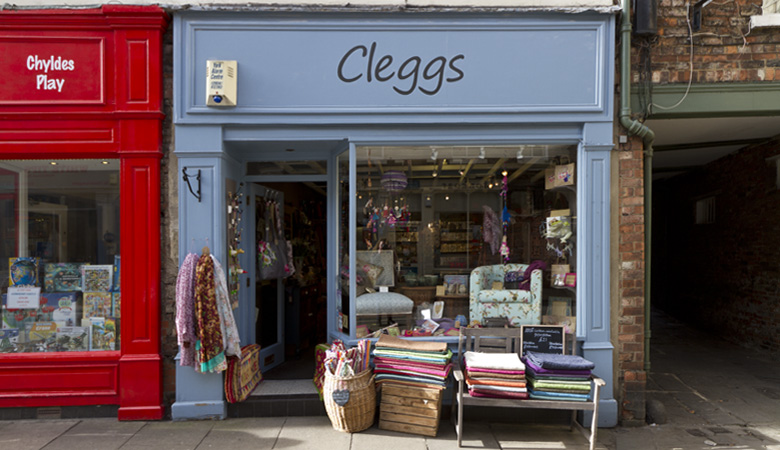 Home and gift ware, hand made and fairly traded items sourced from all over the world, at affordable prices.
Mon – Fri: 10.00 – 18.00
Sat: 09.00 – 18.00
Sun: 10.30 – 17.00
Cleggs has become almost an extension of owners Mark and his wife's home in the way that it reflects them, their travels to Europe and the Far East and their interest in period design. You'll find a mix of vintage and new, handmade home and gift items and kits to make your own such as a string of hearts, or a frog doorstop, prepared by the owners themselves.
They also love to buy old furniture, which they renovate and reupholster to give a fresh, contemporary look and you will see some of those products in store alongside reasonably priced fair trade artisan products and gifts.
"We'd love people to come further down Goodramgate and discover us at the end"