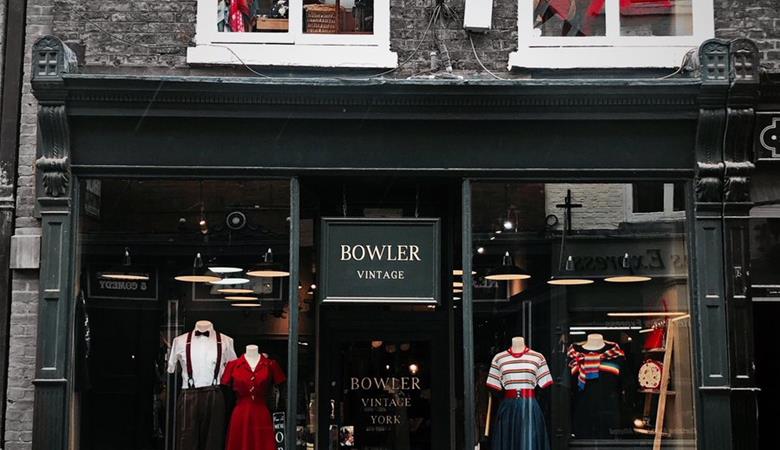 Here at Bowler Vintage we stock a range of retro and reproduction clothing and accessories for Ladies and Gents - specialising in 40s and 50s fashions.
Monday - Friday: 10.30 - 17.30 Saturday: 10.00 - 17-30 Sunday: 11.00 - 16.30
Bowler Vintage has a wide selection of both Men and Women's reproduction vintage clothing. From classic, vintage inspired wardrobe staples to occasion wear. We are sure you will find something you love for any event on your calendar - whether it's a fun filled 40s-themed weekend, or simply a day at the office.
Bowler Vintage started in a tiny shop on Walmgate, York in 2008 specialising in womenswear. We soon out grew the space and the business relocated, just up the road, to our current two storey shop at 52 Fossgate. We stock both Ladies and Gents from a range of eras from the 1920s to 1980s. We do, however, specialise in 1940s and 1950s fashions.
We pride ourselves in stocking only the best, high quality reproduction brands, so we can ensure you leave feeling confident in an authentic vintage look - even if it is a new garment! We also stock a limited amount of true vintage pieces in our bricks and mortar shop.